FamilyLife Today
Dave and Ann Wilson join FamilyLife Today® and veteran cohost Bob Lepine for a daily program that brings listeners practical, biblical help and hope as they speak to a wide variety of marriage and family-related issues. As a three-time recipient of the National Religious Broadcasters Radio Program of the Year (most recently 2017), FamilyLife Today brings candid, honest and entertaining conversations with a wide variety of special guests, all designed to help you build stronger, healthier family relationships.
Transition Update:
Download new artwork >>
Take a listen
News
Program Tool Kit
Download artwork, scripted promos, and more on Dropbox 
Station Comments
Family Life Today is an important part of our broadcast day … especially in today's world.  Families looking for answers regarding biblical marriage, raising children or Godly examples of how to walk through this life will find themselves coming back each day for another dose of this amazing ministry! – John Owens, GM of WMIT/WFGW
Contact Us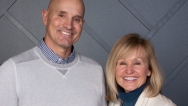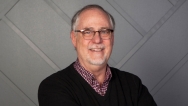 FamilyLife's mission is to effectively develop godly marriages and families who change the world one home at a time. Since 1976, millions of people have attended their conferences, and even more have utilized FamilyLife's other resources and radio programs to help them lead godly lives. Learn more at familylife.com.
Connect
Program Contact
Where it Airs
More From This Ministry