It was a full week for the FamilyLife team as they spent much of their time at NRB sharing with radio and ministry friends their new initiative…
FamilyLife's Art of Parenting
As a way of introduction, convention-goers were invited to watch the special preview of Like Arrows, a feature film produced by FamilyLife in partnership with the Kendrick brothers.  This film explores the joys and heartaches of parenting through one family's lifelong journey.  As we watched these parents start out on very shaky ground, we were encouraged by the end to see what happens when the Gospel becomes central to their lives.  I know many, including myself, were moved to tears simply because we could relate to the family's heartache and struggles.
And that's where FamilyLife's Art of Parenting resources come in.  With many kids growing up without faith central to their home (some of that even a result of parents practicing their faith separately from their children), the ministry has developed tools that provide simple, effective steps parents can take to live out their faith in everyday moments with their kids.  And, there's no better way to learn than from other parents who have experience.  Here's a look at the multiple ways your listeners can participate and learn this Spring:
FamilyLife's Art of Parenting

Online Course – free to listeners who sign-up
Small Group Series – available for listeners to host at their church or in small group setting
We hope you'll consider joining us in helping listeners create stronger, godly legacies in their homes as well as in their churches.  For more details on how you can participate, email me directly and I'll send you more information.
Now, it wouldn't be NRB without a photo or two to capture the moments.  Here are a few with the FLT team and new president, David Robbins, meeting with some of their radio partners.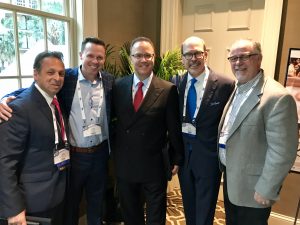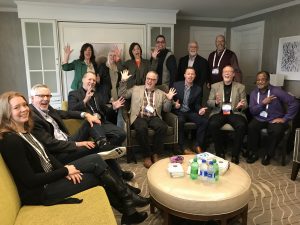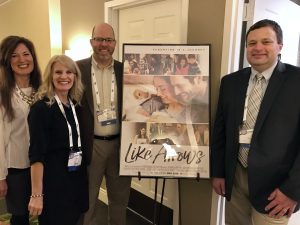 P.S.  For a look at all the great programming ahead in March on "FamilyLife Today,"don't forget to download the Program Tool Kit.