Glad News for Muslims
We know God calls us to share the Good News of the Gospel with everyone … but many of us really have no idea how to do that with those from a faith that is foreign to our experience. Samy Tanagho spends 1:00 each day enthusiastically giving Christians the tools in order to speak Jesus into the lives of Muslims.
Take a listen
News
Program Tool Kit
Download artwork, program titles, and more on Dropbox
Station Comments
" … whoever came up with 'Glad News for Muslims' is brilliant! So glad to see this program!" – Brad Mattes, President, Life Issues Institute
"Samy has a way of exploring God's Word and revealing how easy it is to share your faith with Muslims in a lighthearted way. His joy is infectious and his confidence in the Gospel and the power of salvation is evident. We believe Samy has a gift of stemming off fear that a member of the Body of Christ may have regarding the evangelization of the lost including the followers of Islam or of Muslim descent. Our desire is to help our listeners grow in their knowledge of God and the call He has on the life of every believer in Jesus Christ. We look forward to the work that the Lord continues to do through the life and ministry of Samy Tanagho."
– Jeff Gallatin, General Manager at WZXV (Rochester, NY)
"The San Francisco Bay Area is one of the most diverse regions in the US.  More than 30% of its population is foreign-born, and close to two-thirds of its residents, under the age of 18, are the children of immigrants.  Nearly 250,000 Muslims live under the coverage umbrella of KDIA, representing one of the highest concentrations of Muslims in the country.   This short feature, targeted to the Muslim listener and those wishing to minister to Muslim friends and neighbors, is a unique fit for our format.  Thank you."
– Mike Trout, Consultant at KDIA (San Francisco, CA)
Contact Us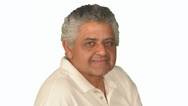 Glad News for Muslims is dedicated to inviting the Muslim people to both understand who Jesus really is and follow Him. Guided by John 10:16, the ministry seeks to motivate the body of Christ, communicate the Gospel, and encourage others to do the same. Learn more at gladnewsministry.com.
Connect
Program Contact
Where it Airs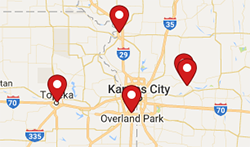 See where it airs on the program station map: coming soon.