In this post-Roe world, what is the Church's responsibility to women for whom abortion is no longer an option?  With the dramatic change in abortion law in 2022, believers now have the opportunity to demonstrate their concern for both baby and mother (and father).
Brad Mattes, President of Life Issues Institute, anchors this all-new special designed for airing on Sanctity of Life Sunday (weekend) and offering the uplifting message that we are poised to demonstrate our Christian conviction in a new era.
Joining Brad are a team of men and women who are already actively engaged in ministry and who share insight on ways we can support moms-and their babies.
Tool Kit
Graphics:  Download these website and social media ready graphics to promote the special on your station!
10 Ways Your Church Can Stand with Women and Men: Downloadable PDF
30 Second Promo available.
Take Action Now:
Your Next Steps
1. Audition
You're already permissioned for the special via Amb-OS and FTP!  Log in with your regular credentials and look for LIFX_LHBS in your Amb-OS UI, or go to the "Specials" folder on our FTP site.  (Don't know your credentials or have other tech questions?  Email Lee@ambaa.com)
2. Confirm 
Ready to air the program?  Email Lee@ambaa.com and let us know the dates and times these specials will air!
3. Download
Download the supporting graphics for your website, social media, and newsletter—to get the word out to your listeners about these specials.  Visit the Dropbox link >>
About Brad Mattes
A veteran of the pro-life cause . . .
With over 40 years of significant contribution and recognition in the pro-life movement, Brad Mattes is widely known in the United States and worldwide for his passion for the preborn.
He is the commentator for the daily Life Issues program, heard on over 1,300 radio outlets nationwide and is the co-founder and president of Life Issues Institute.
As president of the organization, Brad is responsible for the global objective of Life Issues Institute: to develop and disseminate effective pro-life education.
"In post-Roe America, churches must know their participation isn't political, it's ministerial.  The abortion industry isn't there to pick up the pieces of shattered lives.  But God's Church is!"
— Brad Mattes
Pastor Brad Bramlet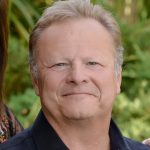 Pastor of River City Church (Lewiston ID)
Brad is known as a bridge builder in his community by his development and creation of ministries. For the past 25 years these ministries have continually changed people's lives. His motto: "Show them how much you care so they care about what you have to share."
Amy Ford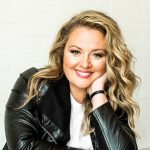 Co-Founder and President of Embrace Grace
Amy's ministry, Embrace Grace, inspires andn equips the church to love on single and pregnant young women and their families. Also the author of the upcoming book release, Help Her Be Brave: Discover Your Place in the Pro-Life Movement, Amy brings a fresh perspective of how one life can make a difference.
Alveda C. King, PhD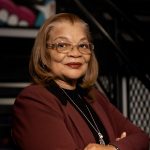 Founder of SPEAK FOR LIFE and ALVEDA KING MINISTRIES
Alveda C. King, PhD, serves as Chair of the America First Policy Institute's Center for the American Dream. She is the daughter of the late civil rights activist Rev. A. D. King and the niece of the Rev. Dr. Martin Luther King, Jr. Along with being an acclaimed author, Dr. King is also a Fox News Channel contributor and a Fox Nation host.
Heather Lawless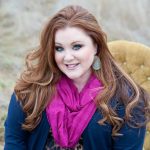 Founder of Reliance Ministries and the Reliance Center
Heather Lawless has been a part of the pro-love, pro-life movement for over 15 years. She served as the Director of Development at a pregnancy center for almost six years. In 2017 the Lord gave Heather the vision for Reliance Ministries and the Hope Model which has helped over 12,000 people, breaking cycles, saving lives and transforming hearts.
Jill Stanek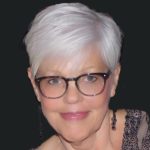 Community Outreach Director for Her PLAN
Jill Stanek was a registered nurse at Christ Hospital in Illinois when she made the shocking discovery that babies were being aborted alive and allowed to die without medical care. Jill went public and has since become a prominent figure in the pro-life movement. She now serves as Community Outreach Director for Her PLAN, which helps prepare states to protect pregnant mothers and babies in the new Dobbs era.
Contact Lee Ann Jackson for more information regarding the special.
949-681-7644