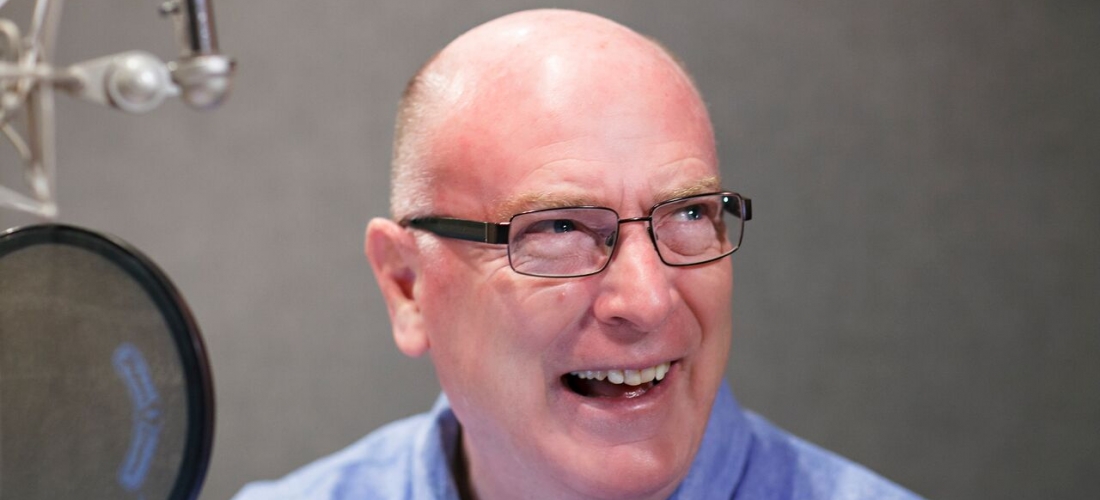 Charles Morris
Speaker Charles Morris joined the historic Haven broadcast ministry in 2000, following in the steps of men like "First Mate" Bob, Paul Evans and Ray Ortlund.  A gifted speaker with a heart to tell all nations of the saving grace of God, his constant theme is that "It's ALL about Jesus!"
Charles brings a rich background to Christian radio from secular media.  Starting his career as a broadcast news reporter, he then worked as an editor and bureau chief for United Press International. He also served as press secretary for two former U.S. Senators in addition to owning and managing a radio station.  Before joining Haven, he worked for the "Bible Study Hour" ministry with the late Dr. James Boice.
Under Charles' leadership, the program took a bold approach in March 2002.  Taking advantage of satellite and Internet technology, and Charles' interest and background in news, Haven Today is produced just hours before it airs daily.  Programs are crafted to target what's on people's minds with solutions for the complexities of contemporary life.  The format literally takes today's headlines and relates them to Scripture, proclaiming Jesus as the ultimate answer.
In addition to the Haven Today half-hour broadcast, Charles is also heard on the 1:00 Haven Now feature, a daily challenge that takes listeners from their everyday world and turns them toward the cross of Christ.
Furthermore, effective January 4, 2021 Charles has also become the voice heard on the 1:00 Anchor Today feature (previously voiced by David Wollen), an audio devotional designed around a complete verse of Scripture each day—to encourage listeners in the spiritual disciplines of Bible reading and daily prayer.
The co-author of Breaking Out of Plastic Prison, Charles has also co-authored with his wife, Janet, Jesus in the Midst of Success and Saving a Life—a very personal account of the death of his teenage son.
Charles and Janet Morris have two adult children in addition to their deceased son, Jeff, five grandchildren, and a fine dog who goes by the name of "Clementine."
Learn More
>> Contact Jim Sanders at Jim@ambaa.com or 949-681-7631
Books
Missing Jesus: Find Your Life in His Great Story: published 2014
Saving a Life: published 2008
Jesus in the Midst of Success: published 2000
Social Media
Facebook
Charles Morris Quote Graphic

The daily invitation to "anchor your day in God's word" includes a full verse of Scripture and relatable illustration voiced by Charles Morris.

Charles Morris brings a daily 1:00 feature that engages current news headlines with the hope of the gospel.

Every day, Charles Morris speaks with warmth and spiritual insight to people who need Jesus in a daily 26:00 program that calls us to the only lasting resolution to life's problems—the gospel of Jesus Christ.

One of the best Haven Today programs from the previous week is selected for your weekend listeners—commentary based on that week's news with biblical application … offering hope for people who need Jesus every day!