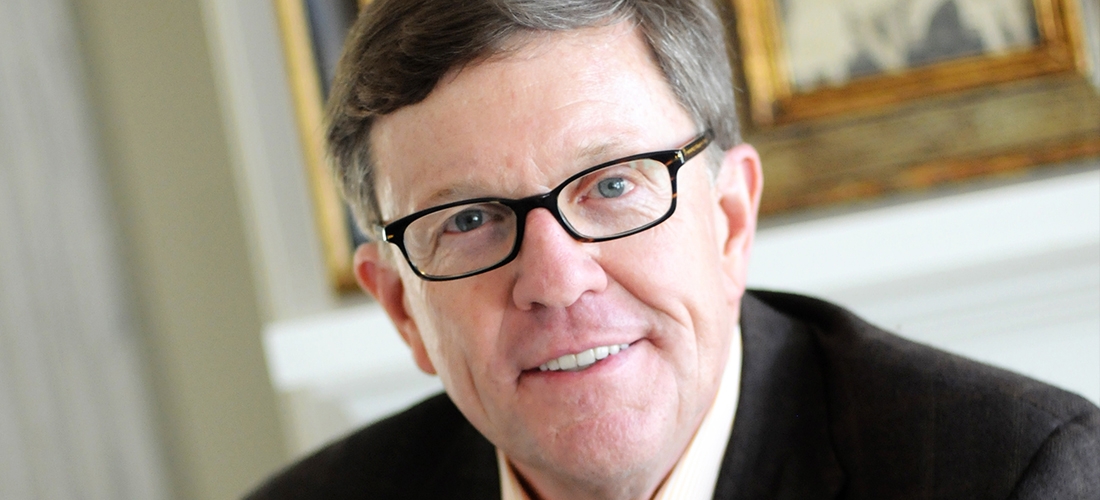 Dennis Rainey
Uniquely partnering on-air since 1992, Dennis Rainey and Bob Lepine co-anchor the daily interview-format program, "FamilyLife Today." The emphasis of a practical, biblical perspective on marriage and families has made it one of America's leading broadcasts, honored by the National Religious Broadcasters with the Radio Program of the Year Award in 1995 and again in 2003.
In 1976, Dennis Rainey founded FamilyLife under the auspices of Campus Crusade for Christ International served as the organization's President through 2017. As co-host for the radio program, he is heard on more than 1,200 radio outlets each week.
Dennis is one of the featured speakers for FamilyLife's highly successful Weekend to Remember® marriage conferences and plenary speaker for NRB. He has also been a featured speaker for Promise Keepers and Campus Crusade for Christ conference gatherings. Dennis has appeared on numerous radio and television programs and has testified on family issues before Congress.
A graduate of the University of Arkansas, Dennis received a Masters of Arts in Theological Studies from Dallas Theological Seminary, graduating with high honors in 1976. He also holds an honorary doctorate from Trinity Evangelical University and Divinity School in Deerfield, Illinois.
Dennis has authored more than two dozen books, many co-authored with wife, Barbara, including the best-selling Moments Together for Couples. Two of his books, Staying Close and Ministering to the Twenty-First Century Families were selected as winners of the Gold Medallion Award by the Evangelical Christian Publishers Association. Other popular books include the most recently released Stepping Up: A Call to Courageous Manhood and Aggressive Girls, Clueless Boys as well as Parenting Today's Adolescent, Rekindling the Romance, The FamilyLife Marriage Bible and the Moments With You devotional. Building Your Marriage to Last and Building Teamwork in Your Marriage are part of FamilyLife's HomeBuilders Couples Series which Dennis created. More than 2.5 million copies have sold in the series and have been translated into 47 languages.
There's no question as to Dennis Rainey's commitment to family. He and Barbara were married in 1972–with six grown children, they are now proud grandparents of 21! In his spare time, Dennis enjoys helping Barbara in her garden, reading great books, and pursuing his passions for hunting and fishing.
Dennis and Barbara live near Little Rock (Arkansas) where the headquarters for FamilyLife is based.
Learn More
>> Contact Michelle Blood at Michelle@ambaa.com or 949-681-7648
Books
Moments Together for Couples: 365 Daily Devotions for Drawing Near to God & One Another: published 2014
Moments with You: Daily Connections for Couples: published 2014
Preparing for Marriage Devotions for Couples: published 2013 (Dennis and Barbara)
Stepping Up: A Call to Courageous Manhood: published 2011
Social Media
Blog
Facebook
Twitter
More
Get to Know Dennis Rainey: Q&A Article (June 2015)

Hear Dennis Rainey on these programs: