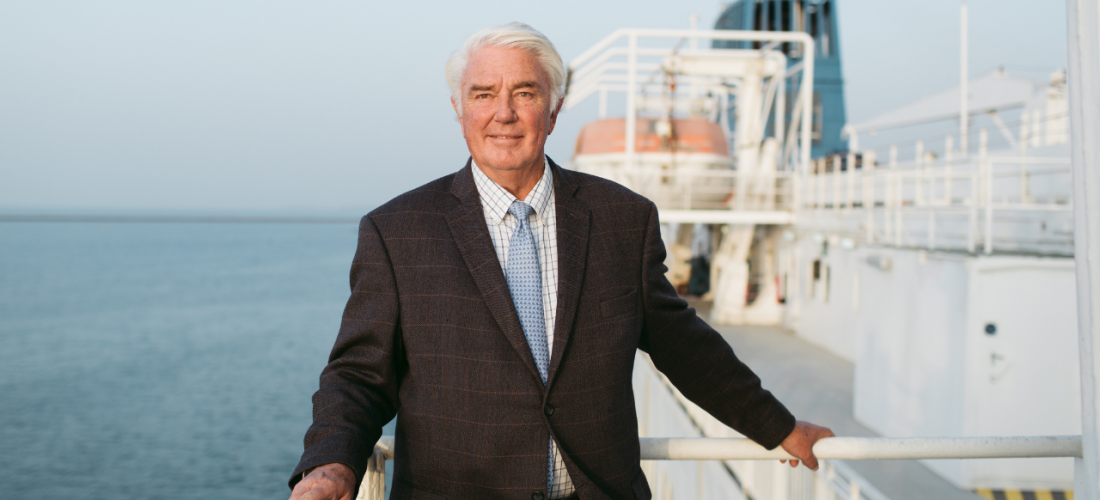 Don Stephens
Over a decade ago, The Mercy Minute®, sponsored by Mercy Ships® and voiced by Don Stephens, went from an occasional PSA CD to a daily feature heard on over 480 radio outlets.
With a message of hope and healing, The Mercy Minute® brings listeners face to face with stories of transformed lives, of doctors, nurses and missionaries who serve the desperately poor in underdeveloped countries of the world.
As Founder of Mercy Ships® in 1978, Don Stephens heads up an organization of more than 1,300 professional volunteers from over 40 nations with offices in 16 countries — all focused on following the model of Jesus, demonstrating both visibly and verbally the nature and character of a loving God.
Over the decades, several hospital ships have been owned and operated by the organization. Today, a converted rail-car ferry is the Africa Mercy and represents the culmination of efforts to provide state-of-the-art medical help to the world's neediest. The Africa Mercy has been afforded entre in countries like Benin, Sierra Leone and Liberia, where President Ellen Johnson Sirleaf is counted as friend to the organization. Port visits last many months, providing opportunity for the crew to participate in local community relief and development in some of the most poverty-stricken areas of our globe.
Born in El Paso (Texas), Don brings a marketing and business background to his leadership at Mercy Ships®, as well as a heart for reaching the people of the world with the gospel. A graduate of Bethany College in Santa Cruz (CA), he was also the recipient of an honorary Doctor of Letters in Law from Belhaven College in Jackson, Mississippi, in 1996.  And in May 2017, Don received an honorary Doctor of Divinity Degree from Gordon College in Massachusetts, for his "longstanding service and the profound impact of Mercy Ships around the world."
Don is the author of Trial by Trial, Mandate for Mercy, and most recently Ships of Mercy–a wonderful re-telling of some of the impacting stories of lives transformed through the efforts of Mercy Ships®. Conversant in three languages, he is an international lecturer with speaking engagements on six continents.
Don and his wife Deyon (a registered nurse who actively serves in ministry as well) were married in 1966 and have four children.
Learn More
>> Contact Peggy Campbell at Peg@ambaa.com or 949-681-7632.
Books
Ships of Mercy: The Remarkable Fleet Bringing Hope to the World's Forgotten Poor
War and Grace: Short Biographies from the World Wars: 2005
Mandate for Mercy: A Call to Compassionate Action for a Hurting World: 1996
Social Media
Twitter
Facebook
Don Stephens Quote Graphic
Hear Don Stephens on this program:

Don Stephens in his daily 1:00 feature encourages listeners to make a lasting difference in a world of need by following the example of Jesus.