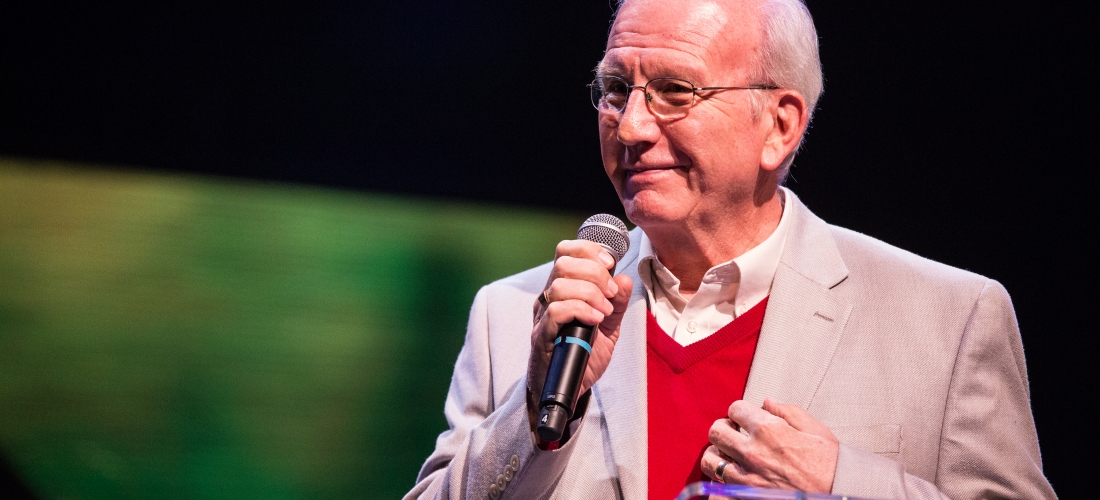 Steve Douglass
For more than four decades, Steve Douglass has served in a variety of capacities at Cru (formerly Campus Crusade for Christ) including nearly twenty years in the role of President of one of the world's largest Christian ministries (following founder, Bill Bright, in that assignment).  In April 2020, Steve and the Board of Directors of Cru announced his plan to step out of that leadership role while continuing to serve with the organization, including speaking on the daily 1:00 and 2:00 feature, "Making Your Life Count."  He also continues as part of the leadership team for the GO Movement—inspiring believers to an evangelistic lifestyle.
It was his own belief in that message—making your life count—that led Steve to Cru after graduating from the Massachusetts Institute of Technology and receiving his MBA from Harvard Business School. It's a commitment also represented in the transition that was not retirement but re-assignment.
He is the author or co-author of several books, including Managing Yourself, How to Achieve Your Potential and Enjoy Life, How to Get Better Grades and Have More Fun,  Enjoying Your Walk with God and Nonprofit Leadership in a For-Profit World.
Along with his wife Judy, Steve Douglass resides in Orlando, Fla. They have three married children and nine grandchildren.
Learn More
>> Contact Rebecca Richardson at Rebecca@ambaa.com or 949-681-7639
Books
Managing Yourself
How to Achieve Your Potential and Enjoy Life
How to Get Better Grades and Have More Fun and Enjoying Your Walk with God
Social Media
Twitter
Facebook
Steve Douglass Quote Graphics
Hear Steve Douglass on this program:

Steve Douglass' daily features (both the 1:00 and 2:00 versions) contain a two-fold impact — listeners discover how to live a life transformed by Christ, while also hearing examples of how they can make a difference in the lives of others!