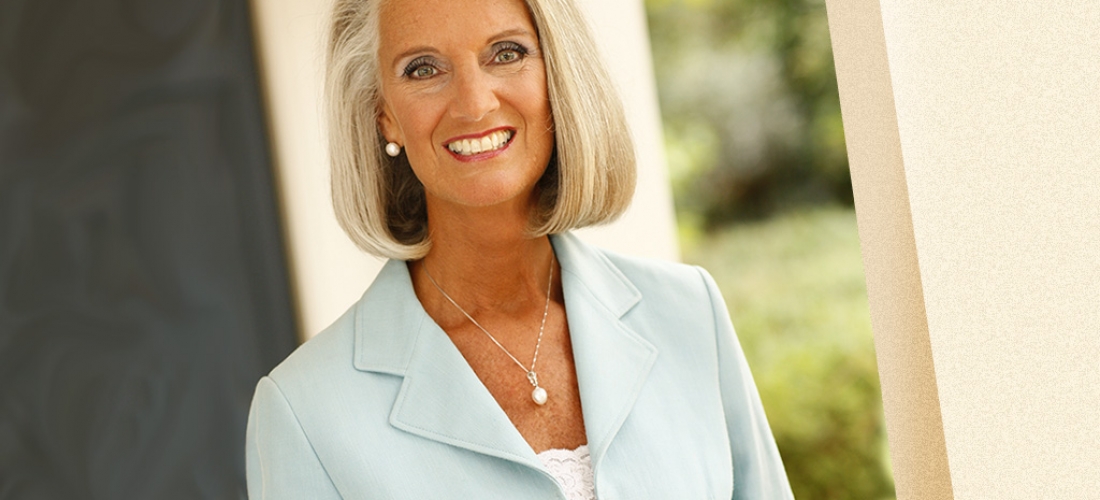 Anne Graham Lotz
Anne Graham Lotz is President of AnGel Ministries, the organization she founded in 1988.  She is heard daily on nearly 700 radio outlets in her 1:00 radio feature, "Daily Light for Daily Living®." Her half-hour weekly program, "Living in the Light" is also carried nationwide.
Called "the best preacher in the family" by her father, Billy Graham, Anne Graham Lotz speaks around the globe with the wisdom and authority of years spent studying God's Word.  Her Just Give Me Jesus revivals, launched in 2000, have been held in more than 30 cities in 12 different countries, to hundreds of thousands of attendees.
The New York Times named Anne one of the five most influential evangelists of her generation.  She's been profiled on 60 Minutes, and has appeared on TV programs such as Larry King Live, The Today Show,  and HannityLive, among many others.
Whether speaking as a delegate to the prestigious Davos' Economic Forum in Switzerland in 2012, or as a commentator to the Washington Post, her consistent desire is to bring revival to the hearts of God's people-calling for a personal relationship with God through his Word.
Anne Graham Lotz is a prolific, best-selling author of such notable releases as "The Magnificent Obsession," "Into the Word," and Wounded" as well as her books for children.  Anne's most recent book, "The Daniel Prayer," released in 2016, has been acknowledged nationwide as a "discovery of prayer that works."
Anne lives in Raleigh, North Carolina and was married to Danny Lotz for nearly 50 years before his death on August 19, 2015.
Learn More
>> Contact Lee Ann Jackson at LeeAnn@ambaa.com or 949-681-7644
Books
The Daniel Key: Published 2018
The Daniel Prayer: Published 2016
Heaven: My Father's House – Revised: Published 2014
Wounded by God's People: Published 2013
The Magnificent Obsession – Hardback: Published 2010
Social Media
Blog
Facebook
Instagram
Twitter
Pinterest
Hear Anne Graham Lotz on these programs: