National Day of Prayer 2018

Name:  "In God We Trust"
Associated Speaker/Program:  Carter Conlon / It's Time to Pray
Type:  25:00 National Day of Prayer radio special
Date:  National Day of Prayer: May 3, 2018
Contact:  Haley Jessup, 949-681-7612
"In God We Trust" is a special that not only enlightens the listener in a brief history of our nation's motto, but asks the question, "Is it a motto that's on our hearts?"
In Carter Conlon's National Day of Prayer special, he boldly disagrees that ours is a society so radically changed that we'll never be the same again!  Instead he focus on the truth that God holds all power in His hand.  And that when we pray God still promises to hear our prayer, to forgive our sins, and to heal our land!  Carter's motto, "It's Time to Pray," has never been more true than it is right now!
Classic & Holiday Specials
Enjoy sharing any of these classic radio specials with your listeners.  Contact marketing@ambaa.com for questions/clearance to air.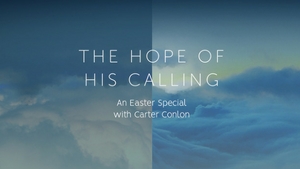 The Hope of His Calling (25:00) 
Carter Conlon
There's no time in our history when hope is needed any more than it is today!  From the opening of Carter Conlon's Easter special with the Gospel choir proclaiming "Christ is Risen—Hallelujah!" to the closing prayer, Carter's Easter message is filled with hope—a message to be shared in a season of doubt and skepticism!  Listeners will come away reminded of God's promise of redemption, of the power of walking in a living relationship with the Son of God.  Carter says, "the joy of the Lord begins when we understand and can say, it's all Jesus and none of me!"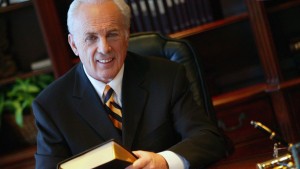 One Perfect Life: "Jesus of Nazareth" (25:00)
John MacArthur
Fully dramatized … the Scripture used "word-for-word" from the four Gospels-following Jesus through His final week before His death on the cross—is the powerful ministry of Jesus of Nazareth—including an invitation to accept Christ from host, John MacArthur.
One Perfect Life: "Jesus the Messiah" (25:00)
John MacArthur
Dramatized throughout in the words of Scripture, we follow those who were present with Jesus the Messiah in His death on the Cross, His burial and glorious Resurrection—with an invitation by host John MacArthur to make Jesus Lord and Savior.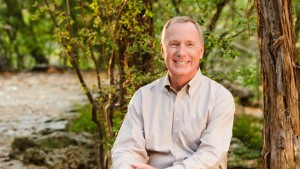 "Come to the Cross" (25:00)
Max Lucado
In an inspiring and encouraging special from Max Lucado, he invites us to step closer and closer to the Cross of Christ—where we will experience more of His grace—more than we deserve."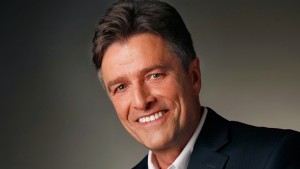 "A Resurrection Life" (26:00)
Carter Conlon
In this Easter message, Carter Conlon, Pastor of Times Square Church, reminds every believer in Christ, that a Resurrection life is promised by Christ Himself.  Jesus said: "I am the Resurrection and the life" … a life in which all things become new.
And in what may seem an unusual context, Carter Conlon uses as his text, the 23rd Psalm.  And in that synopsis of David's life, we can see our life under new leadership and new ownership.
Carter's own testimony of accepting Christ just further amplifies this compelling message of a Resurrected life!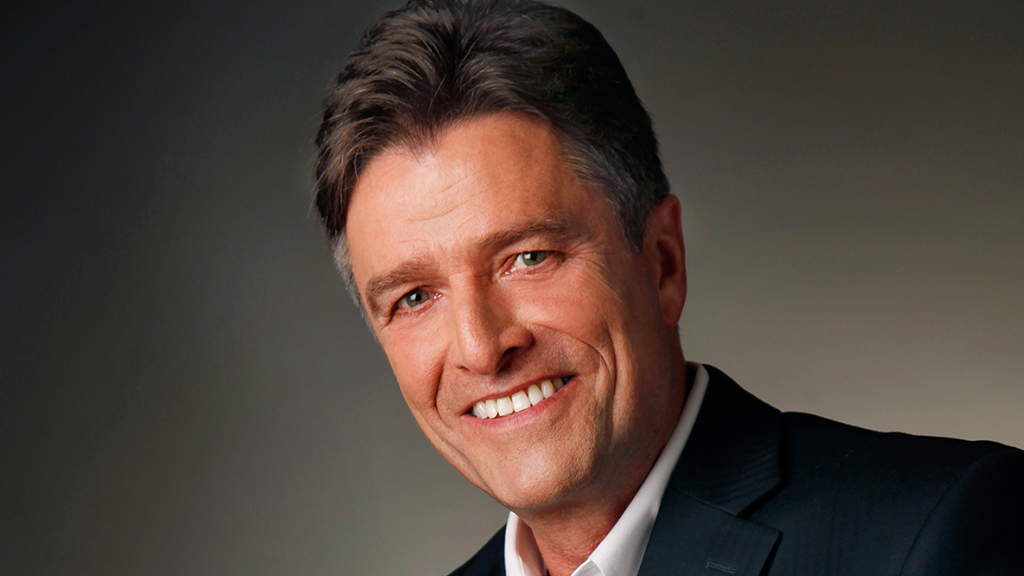 "Prayer That Can Move Mountains" (25:00)
Carter Conlon
Helping to mark this year's National Day of Prayer event, Carter reminds us that an effective prayer life isn't simply the "lay-me-down-to-sleep" kind—we need to practice the power of prayer that literally transforms lives.
Pastor Conlon speaks from experience.  At age 24, suffering panic attacks that left him cowering in his room, he accepted Christ.  And he believed God's Word.  Taking his Bible and opening it to the only verses he knew, he prayed and trusted God to take away his fear.  God not only did that but He instilled a lifelong passion for prayer that is the hallmark of Times Square Church and Pastor Conlon's ministry.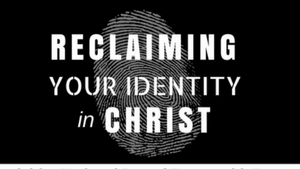 "Reclaiming Your Identity in Christ" (25:00)
Carter Conlon
In today's culture, it seems as though there's always something knocking at our door, wanting our allegiance, commitment, money, time, and energy … and this often comes at the sacrifice of our biblical values.
This National Day of Prayer, it's time that we come back to God and step into the authority and power that He offers us. Through his brand-new special, Pastor Carter Conlon reminds us that we need to rediscover our identity and remember both what we're called to do and whom we're called to represent.
And how do we do this? By humbling ourselves before the throne in prayer.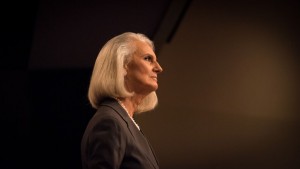 "Prayer That Moves Heaven" (26:00)
Anne Graham Lotz
What if, this Mother's Day, every mother in America made a commitment to pray daily for her children?  And what if every woman in America prayed in such a way that Heaven is moved and our nation is changed?
In this Mother's Day special, Anne Graham Lotz is joined by her youngest daughter, Rachel-Ruth Wright as they together share the impact of God's Word and prayer in the recent loss of Anne's husband, Danny Lotz.
Both mom and daughter reflect on the enormous influence in prayer on their lives by Anne's mother, Ruth Bell Graham, as well.  Anne concludes by encouraging women to pray in such a way—as Daniel did—that Heaven is moved and our nation is changed!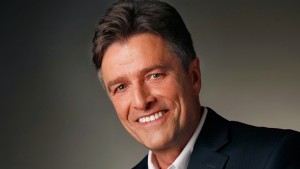 "Beyond 9/11: The Impact of Prayer" (28:00)
Carter Conlon

From the heart of Manhattan, hear the deeply moving story of the work of Times Square Church at a moment that remains one of the most significant in U.S. history.  And be encouraged to hear how God uniquely prepared this body of believers to minister in a time of crisis.
Scriptural truths from Pastor Carter Conlon are woven throughout the special as a reminder that prayer is the key to being ready to respond—whether that's at a time of national disaster, or whether that's in giving an answer for faith in the workplace.
It's a powerful and deeply moving remembrance of 9/11 … with the strongest of biblical foundations as the platform for impacting our culture then … and now.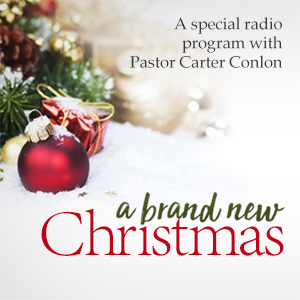 "A Brand New Christmas" (25:00)
Carter Conlon

From a "Silent Night" that witnessed the birth of the Savior and a message that never grows old, Carter Conlon brings us "A Brand New Christmas!"  Encouraging us from the promises of Scripture, Carter reminds us not to limit God to the past—good or bad—but to know that He wants to lay hold of us in new ways!  It's a 25:00 Christmas special to set the scene for the best Christmas ever!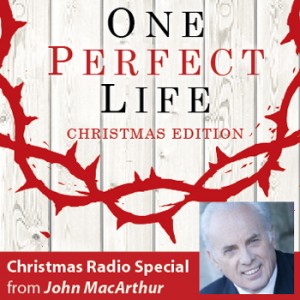 ---
"One Perfect Life: Christmas Edition"
(2 specials/25:00 each or combined for one 50:00 special)
John MacArthur

One Perfect Life by John MacArthur is the setting for the story of Jesus Christ in the very words of Scripture, blending all four Gospels in a harmonized life of Christ in two Christmas specials.  Both fully dramatized narratives depict the persons characterized in the Gospel account.  Each special is unique to itself and proclaims the Gospel message clearly through the birth and life of Christ.
Narrated and dramatized from the very words of Scripture and with descriptive commentary by John MacArthur we present:
"A Son is Given " (25:00) … heralding the birth of John the Baptist and the astounding announcement from the angel Gabriel to Mary of the coming birth of Christ.  It presents a picture of the precious time between Mary and Elizabeth, Mary's Magnificat and Zacharias' benediction, the worship and praise of the shepherds who journey to Bethlehem to proclaim the given Son.  It is Christ coming to earth!
"Immanuel, God With Us" (25:00) … transports us to Bethlehem just after the birth of Christ to those days of Herod's decree that all children two years of age are to be killed, of Jesus as a young boy teaching in the temple, of His baptism by John the Baptist signaling the beginning of His earthly ministry—culminating in His last hours on the Cross, His death, burial and resurrection as King of Kings and Lord of Lords.
"From the Manger to the Cross" (50:00) … combines the two Christmas specials into one seamless dramatization of Christ's coming to earth to His resurrection.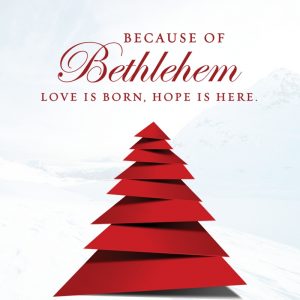 ---
"Because of Bethlehem" (28:00)
Max Lucado
Max Lucado loves Christmas!  Because somewhere, someone will ask the Christmas questions, and the answers Max shares are sure to give us all hope!
And in this special, Max, the master story-teller, tells stories from his childhood, his family, his life—stories to draw the listener to the Christ of Christmas … in a narrative drama whose characters will take you to the biblical scene:  With Mary and Joseph as the innkeeper turns them away, in the temple court when Herod demands a search for the baby Jesus, as Simeon makes his way through the crowds of Jerusalem to see Jesus!
And the question:  "Would you let Jesus love you?"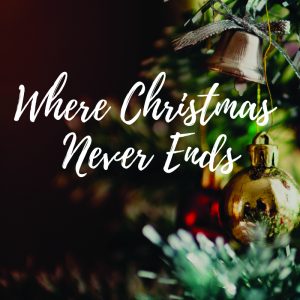 ---
"Where Christmas Never Ends" (28:00)
Carter Conlon
In a most enjoyable and unique Christmas special celebration, Carter Conlon shares  not only his message but his music!  Interspersed with God's Word, he weaves in stories surrounding the music he's not only written, but which he performs beautifully in this special for the whole family.  You'll find yourself enjoying its "sing along" charm, and at the same time, hearing a powerful message from God's Word of God's gift of His Son.  In music and message, it's the miraculous story surrounding where Christmas never ends!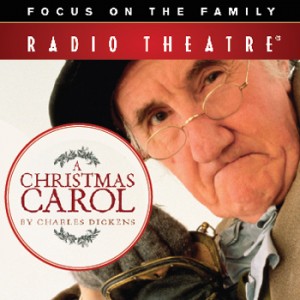 ---
"A Christmas Carol"
(3-part special for 2-hour block/1 hr. 39 min.)
Focus on the Family

Charles Dickens was just 12 years old when he saw first-hand the devastating effects of child labor.  He never forgot those images.  In 1843 he wrote a pamphlet titled:  "An Appeal to the People of England, on Behalf of the Poor Man's Child."  It became the story of Dickens' "A Christmas Carol."
How appropriate that Focus on the Family would bring to life this most famous story of the mean-spirited, miserly Scrooge who in one momentous night is confronted by his own lack of compassion-and given the opportunity to change not only his life, but the lives of a family!
The world has told the story many times—but none more to the point than in this Focus on the Family Radio Theater presentation of Charles Dickens' "A Christmas Carol."  Make this the first year of many to bring to your family, your children and grandchildren a message that defines the spirit of the season of Christ's birth, of His loving compassion.
Promos, Program Clock & More:
Click here (Program Tool Kit opens in Dropbox) >>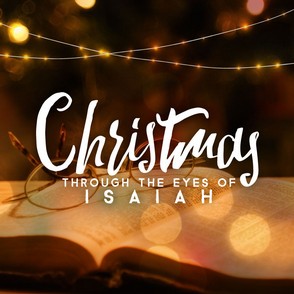 ---
"Christmas Through the Eyes of Isaiah" (54:00)
Charles Morris
The book of Isaiah is often referred to as the "fifth Gospel"—because of how clearly the prophet saw the coming of our Savior.  Haven Today host Charles Morris invites listeners into a special time of Scripture reading and music in this one-hour Christmas program … through the eyes of Isaiah.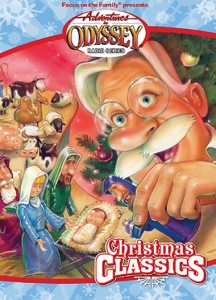 ---
Adventures in Odyssey Christmas Marathon (6 episodes/26:00 each)
Focus on the Family

Share the holidays with Whit, Connie, Eugene and the rest of the gang from Adventures in Odyssey!
In this special Adventures in Odyssey Christmas marathon, listeners will enjoy classic episodes like "Gifts for Madge and Guy," "Peace on Earth" and "A Time for Christmas."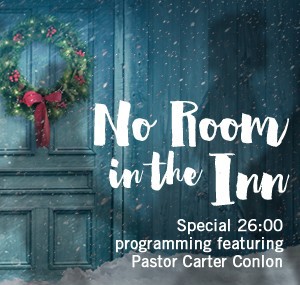 ---
"No Room in the Inn" (26:00)
Carter Conlon

The special opens in ancient Bethlehem in a dramatic reading of the Scripture in Luke 2:1-14—proclaiming the challenge of the Bethlehem story—when an innkeeper decided there was "no room in the inn."
There was a knock at the door, a plea for a place to birth a child.  But someone would have to give up a bed, a place at the table, the cries of a newborn might disturb the sleep and suddenly it just became easier to say, "We're sorry, there's no room."
You'll hear a stirring testimony of a young woman who knocked on a door and there was room in the inn!  And her life was forever changed.
Carter's message is to alert the people of God of that knock on the door—that phone call, someone who needs food, a lonely person with no family.  This Christmas there will be a knock at our door!  The question is:  Do we open the door?  Do we make room in the inn?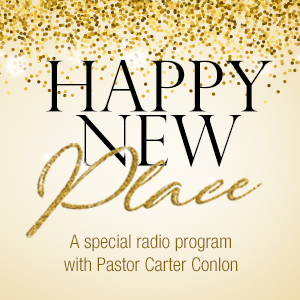 "Happy New Place" (25:00)
Carter Conlon

It's not just a "Happy New Year" this year.  Carter Conlon is suggesting we open our minds and hearts to a "Happy New Place!" in a 25:00 radio special.  By opening ourselves to changes in the way we approach every-day life in tumultuous times, we can know, indeed it will be a happy New Year!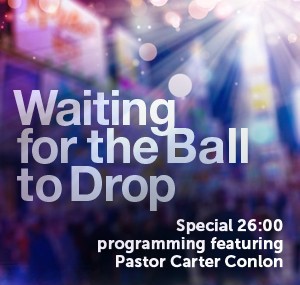 ---
"Waiting for the Ball to Drop" (26:00)
Carter Conlon

Where will you be this New Year's Eve?  As the famous New Year's Eve ball descends from the flagpole at One Times Square, over a million people will be in Times Square, with over a billion watching from around the world, waiting for the ball to drop—to say farewell to 2015 and celebrate hope for the year ahead.
And in the midst of all the revelers is Times Square Church—as Carter Conlon brings a message for the New Year—just a few thousand feet from where everyone will gather to look up at the ball on top of the tower—waiting for it to come down—hoping for a better day.
It's from this unique vantage point that Carter brings a challenging message—a message to millions whose back is to the very altar of God—millions facing the altar of a secular society—waiting for the ball to drop—waiting and hoping!
Carter's message is the message of this hour—from the Scripture in 1 Kings when the people of Bael (ironically pronounced Ball) are looking to the top of the mountain worshiping a false God when all they have to do is turn around and see the altar of God.  His message and the testimony of a Broadway actor and a former modern-day Mafia member are words of truth you won't soon forget!
Past Projects

Name:  "1517: From Wittenberg to the World"
Associated Speaker/Ministry: Museum of the Bible
Type:  26:00 Reformation anniversary radio special
Dates:  October  2017
Availability: Invitation open to all stations
The Protestant Reformation was the catalyst for the Bible being translated into other languages. In this special, Museum of the Bible narrates the story of a relatively unknown monk who wrote 95 Theses in response to the selling of indulgences by the church. It's an act that changed the course of history and Christian theology, and set the stage for Martin Luther and the Reformation!

Name:  "The Book: Impacting the 2016 Olympic Games"
Ministry:  Museum of the Bible
Associated Speaker/Program:  The Book
Type:  25:00 radio special
Dates:  August 2016
Availability:  Invitation open to all stations
Every weekday "The Book" (from Museum of the Bible) focuses on the Bible's influence and impact over the centuries.  And now anticipating the Summer Olympic Games again capturing national attention, we've created a powerful half-hour special underscoring the influence of the Bible on the traditions of the Olympic Games as well as on the lives of its athletes.  "The Book: Impacting the 2016 Olympic Games" is a creative 25:00 special that will remind and inspire listeners of the Bible's impact in every sphere—including sports!

Name:  "888: God Speaking"
Ministry:  AnGeL Ministries
Associated Speaker/Program:  Anne Graham Lotz / Living in the Light, Daily Light for Daily Living
Type:  Special project
Dates:  August 1-8, 2016
Commitment:  Use of promotional tool kit including PSAs, web banners, and social media support
Availability:  Invitation open to all stations
As an outgrowth of her study of Hezekiah—when God's people were transformed by the reading of God's Word, Anne Graham Lotz is facilitating 888: God Speaking, a very special project for August 1-8 when believers will be called to listen to God's Word again.  For eight historic days, thousands will be hearing the same portions of Scripture in a one-hour daily segment (available August 1-8 at the godspeaking.com website).  Imagine the impact for us today if we will join together in hearing His Word.

Name:  Passport2Identity
Ministry:  FamilyLife
Associated Speaker/Program:  FamilyLife Today
Type:  Promotion of new ministry resource
Dates:  May 23-June 18, 2016 (and ongoing)
Commitment:  Use of promotional tool kit including giveaways, interview opportunities, PSAs, web banners, and social media support
Availability:  Invitation open to all stations, subject to availability

In the midst of a culture that is increasingly antagonistic toward a biblical framework for gender identity, FamilyLife has just developed a "sequel" to its popular Passport curriculum with Passport2Identity.  Created for parents to use over a weekend getaway, this outstanding new resource provides tools and talking points to help teens transition to independence through dependence on Christ.  There could be no more timely message today.
Specials Sign-Up
There's something special ready for radio—and you're a part of it!  Let us know you're committed to bring special content to your listeners by using the form below to sign up.  We'll follow up with the information you need for downloading the audio and any accompanying resources.