Enjoy sharing any of these new and classic radio specials with your listeners. Ask your questions and sign up to air by submitting the contact form at the bottom of this page.
For Sanctity of Life Sunday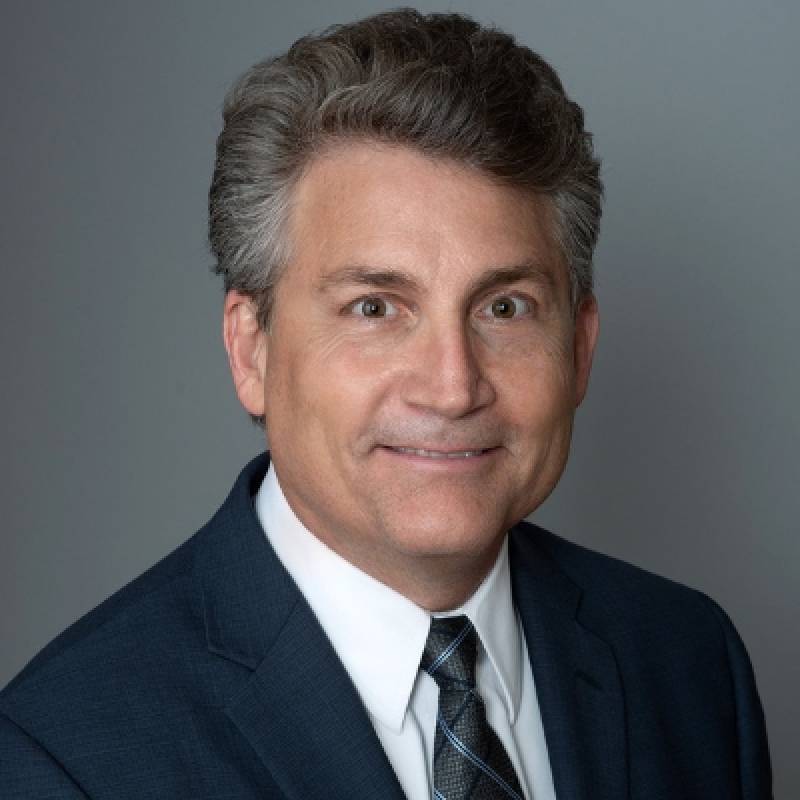 Check back here late fall for all the details on the 2019 Sanctity of Life radio special!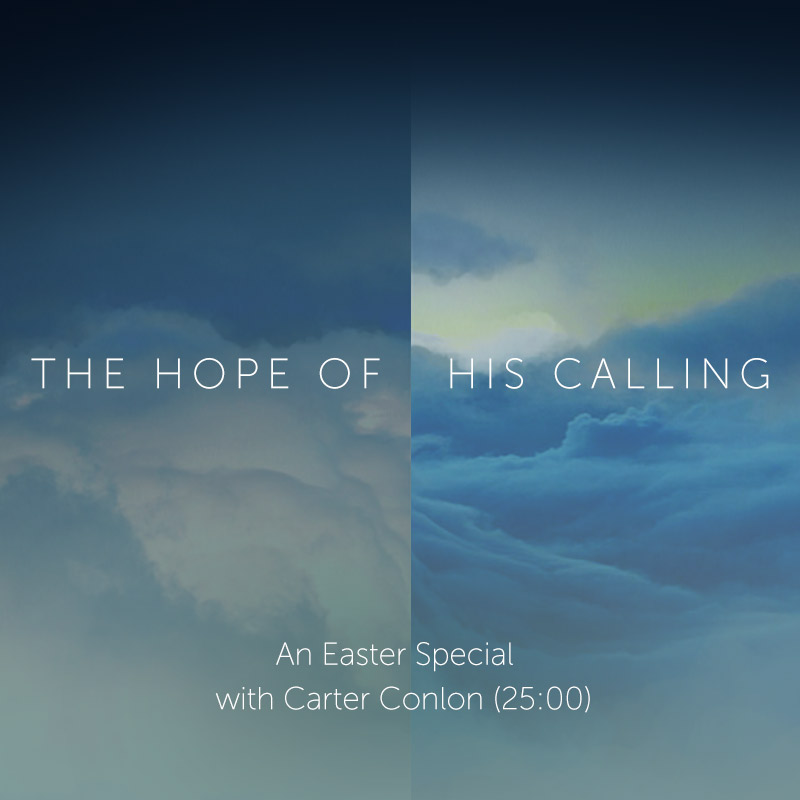 The Hope of His Calling (25:00)
Carter Conlon 
Original Release Date: Easter 2018

There's no time in our history when hope is needed any more than it is today! From the opening of Carter Conlon's Easter special with the Gospel choir proclaiming "Christ is Risen—Hallelujah!" to the closing prayer, Carter's Easter message is filled with hope—a message to be shared in a season of doubt and skepticism! Listeners will come away reminded of God's promise of redemption, of the power of walking in a living relationship with the Son of God. Carter says, "the joy of the Lord begins when we understand and can say, it's all Jesus and none of me!"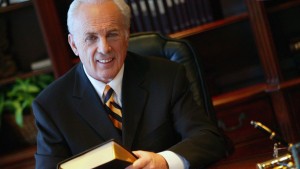 "One Perfect Life: Easter Edition"
(2 specials/25:00 each or combined for one 50:00 special)
Original Release Date: Easter 2013
Part 1: "Jesus of Nazareth" (25:00)
John MacArthur
Fully dramatized … the Scripture used "word-for-word" from the four Gospels-following Jesus through His final week before His death on the cross—is the powerful ministry of Jesus of Nazareth—including an invitation to accept Christ from host, John MacArthur.
Part 2: "Jesus the Messiah" (25:00)
John MacArthur
Dramatized throughout in the words of Scripture, we follow those who were present with Jesus the Messiah in His death on the Cross, His burial and glorious Resurrection—with an invitation by host John MacArthur to make Jesus Lord and Savior.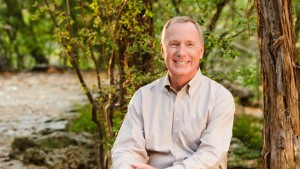 "Come to the Cross" (25:00)
Max Lucado
Original Release Date: Easter 2013

In an inspiring and encouraging special from Max Lucado, he invites us to step closer and closer to the Cross of Christ—where we will experience more of His grace—more than we deserve."

"In God We Trust" (25:00)
Carter Conlon
Original Release Date: National Day of Prayer 2018

"In God We Trust" is a special that not only enlightens the listener in a brief history of our nation's motto, but asks the question, "Is it a motto that's on our hearts?"
In Carter Conlon's National Day of Prayer special, he boldly disagrees that ours is a society so radically changed that we'll never be the same again! Instead he focus on the truth that God holds all power in His hand. And that when we pray God still promises to hear our prayer, to forgive our sins, and to heal our land! Carter's motto, "It's Time to Pray," has never been more true than it is right now!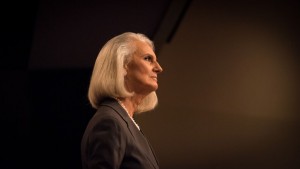 "Prayer That Moves Heaven" (26:00)
Anne Graham Lotz
Original Release Date: Mother's Day 2016
What if, this Mother's Day, every mother in America made a commitment to pray daily for her children? And what if every woman in America prayed in such a way that Heaven is moved and our nation is changed?
In this Mother's Day special, Anne Graham Lotz is joined by her youngest daughter, Rachel-Ruth Wright as they together share the impact of God's Word and prayer in the recent loss of Anne's husband, Danny Lotz.
Both mom and daughter reflect on the enormous influence in prayer on their lives by Anne's mother, Ruth Bell Graham, as well. Anne concludes by encouraging women to pray in such a way—as Daniel did—that Heaven is moved and our nation is changed!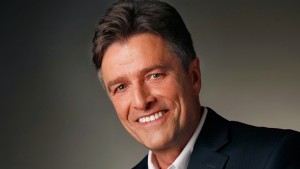 "Beyond 9/11: The Impact of Prayer" (28:00)
Carter Conlon
Original Release Date: Patriot Day 2014

From the heart of Manhattan, hear the deeply moving story of the work of Times Square Church at a moment that remains one of the most significant in U.S. history. And be encouraged to hear how God uniquely prepared this body of believers to minister in a time of crisis.
Scriptural truths from Pastor Carter Conlon are woven throughout the special as a reminder that prayer is the key to being ready to respond—whether that's at a time of national disaster, or whether that's in giving an answer for faith in the workplace.
It's a powerful and deeply moving remembrance of 9/11 … with the strongest of biblical foundations as the platform for impacting our culture then … and now.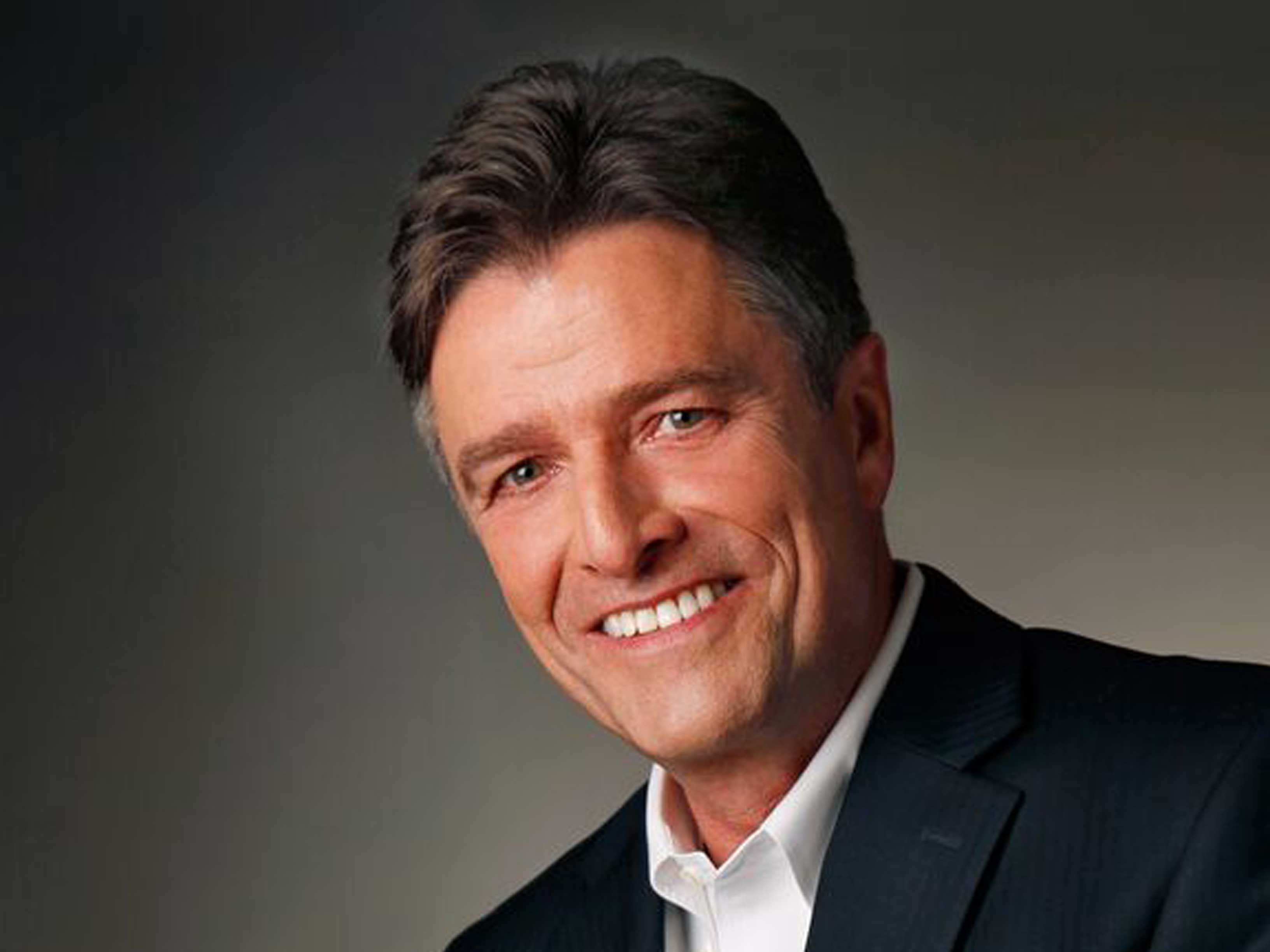 "Where's Christmas?" (25:00)
Carter Conlon
New for Christmas 2018
How did we lose touch with this incredible season that we once marked with spiritual dynamic nationwide?  Times Square Church Pastor Carter Conlon ("It's Time to Pray") shares a new holiday message based on the powerful words of Psalm 22, calling us back to celebrate Christmas as God intended it to be.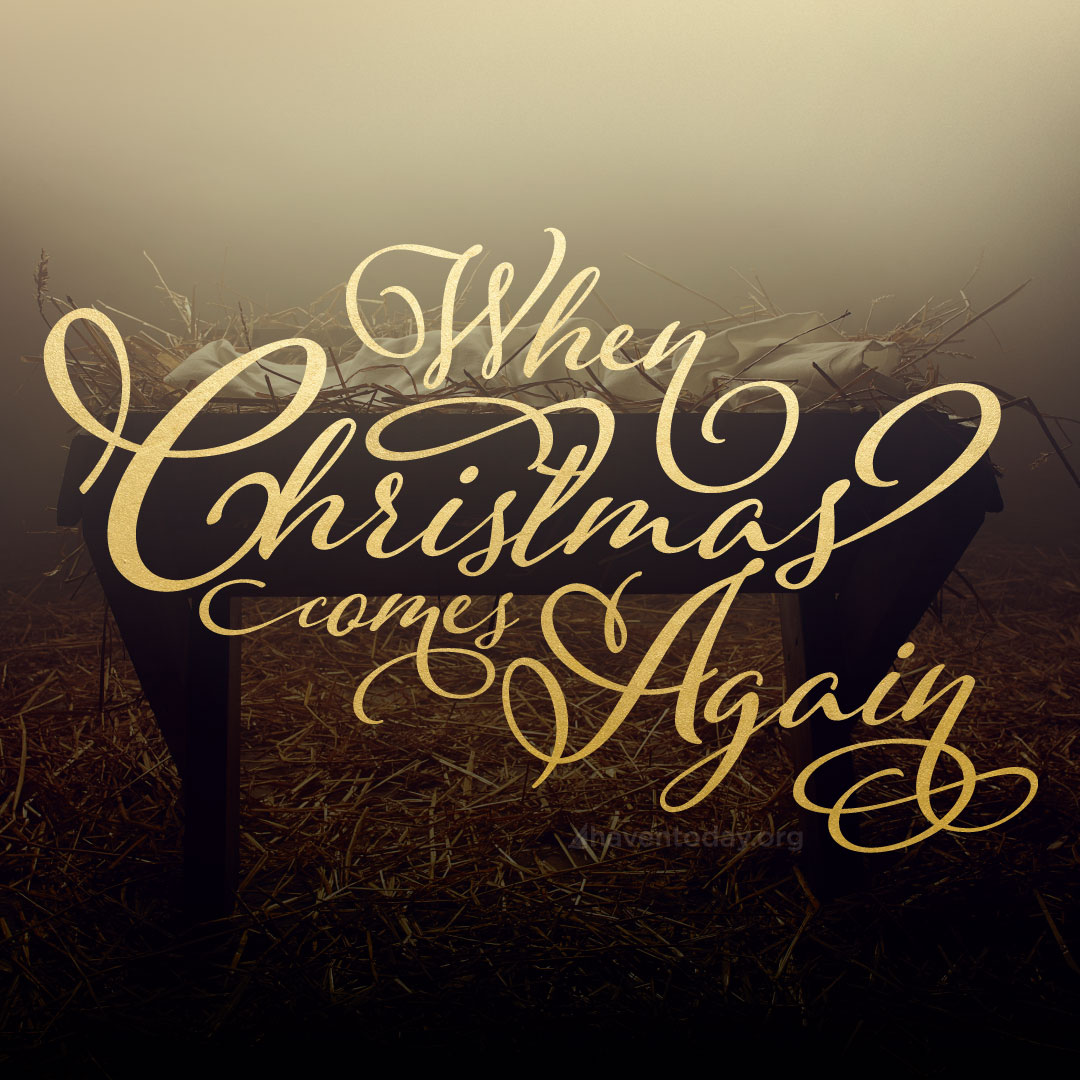 "When Christmas Comes Again" (55:00)
Charles Morris
New for Christmas 2018
"Joy to the World"—a favorite Christmas carol sung by both Christians and non-believers alike during the holiday season.  But did you know it goes beyond Christ's first advent and looks forward to that final day when He returns to make all things new?  In a world growing more and more hopeless, true joy can only come through Jesus.  Charles Morris shares a special Christmas program full of hope as we celebrate the arrival of Jesus and look forward to His soon return.  Joined by well-known Christians as they read passages from the Bible and share their Christmas stories, Charles helps listeners to find joy in their world.  Together, we look to Christmas, Easter and beyond to the second coming of Christ.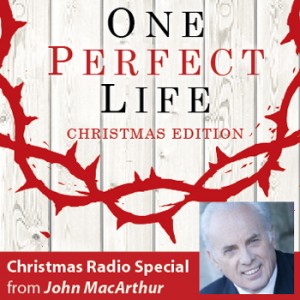 ---
"One Perfect Life: Christmas Edition"
(2 specials/25:00 each or combined for one 50:00 special)
John MacArthur
Original Release Date: Christmas 2014

One Perfect Life by John MacArthur is the setting for the story of Jesus Christ in the very words of Scripture, blending all four Gospels in a harmonized life of Christ in two Christmas specials. Both fully dramatized narratives depict the persons characterized in the Gospel account. Each special is unique to itself and proclaims the Gospel message clearly through the birth and life of Christ.
Narrated and dramatized from the very words of Scripture and with descriptive commentary by John MacArthur we present:
"A Son is Given " (25:00) … heralding the birth of John the Baptist and the astounding announcement from the angel Gabriel to Mary of the coming birth of Christ. It presents a picture of the precious time between Mary and Elizabeth, Mary's Magnificat and Zacharias' benediction, the worship and praise of the shepherds who journey to Bethlehem to proclaim the given Son. It is Christ coming to earth!
"Immanuel, God With Us" (25:00) … transports us to Bethlehem just after the birth of Christ to those days of Herod's decree that all children two years of age are to be killed, of Jesus as a young boy teaching in the temple, of His baptism by John the Baptist signaling the beginning of His earthly ministry—culminating in His last hours on the Cross, His death, burial and resurrection as King of Kings and Lord of Lords.
"From the Manger to the Cross" (50:00) … combines the two Christmas specials into one seamless dramatization of Christ's coming to earth to His resurrection.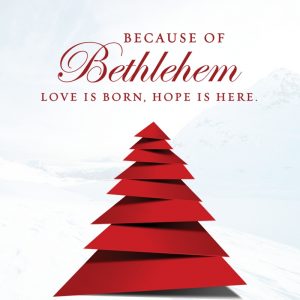 ---
"Because of Bethlehem" (28:00)
Max Lucado
Original Release Date: Christmas 2016

Max Lucado loves Christmas! Because somewhere, someone will ask the Christmas questions, and the answers Max shares are sure to give us all hope!  And in this special, Max, the master story-teller, tells stories from his childhood, his family, his life—stories to draw the listener to the Christ of Christmas … in a narrative drama whose characters will take you to the biblical scene: With Mary and Joseph as the innkeeper turns them away, in the temple court when Herod demands a search for the baby Jesus, as Simeon makes his way through the crowds of Jerusalem to see Jesus!  And the question: "Would you let Jesus love you?"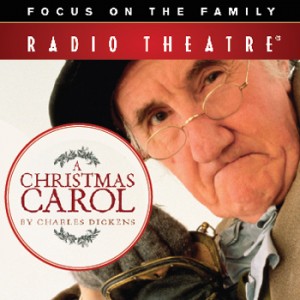 ---
"A Christmas Carol"
(3-part special for 2-hour block/1 hr. 39 min.)
Focus on the Family

Charles Dickens was just 12 years old when he saw first-hand the devastating effects of child labor. He never forgot those images. In 1843 he wrote a pamphlet titled: "An Appeal to the People of England, on Behalf of the Poor Man's Child." It became the story of Dickens' "A Christmas Carol."
How appropriate that Focus on the Family would bring to life this most famous story of the mean-spirited, miserly Scrooge who in one momentous night is confronted by his own lack of compassion-and given the opportunity to change not only his life, but the lives of a family!
The world has told the story many times—but none more to the point than in this Focus on the Family Radio Theater presentation of Charles Dickens' "A Christmas Carol." Make this the first year of many to bring to your family, your children and grandchildren a message that defines the spirit of the season of Christ's birth, of His loving compassion.
Promos, Program Clock & More:
Click here (Program Tool Kit opens in Dropbox) >>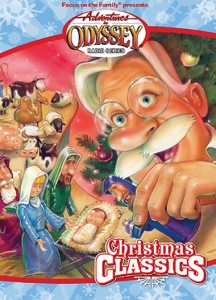 ---
Adventures in Odyssey Christmas Marathon (6 episodes/26:00 each)
Focus on the Family

Share the holidays with Whit, Connie, Eugene and the rest of the gang from Adventures in Odyssey!
In this special Adventures in Odyssey Christmas marathon, listeners will enjoy classic episodes like "Gifts for Madge and Guy," "Peace on Earth" and "A Time for Christmas."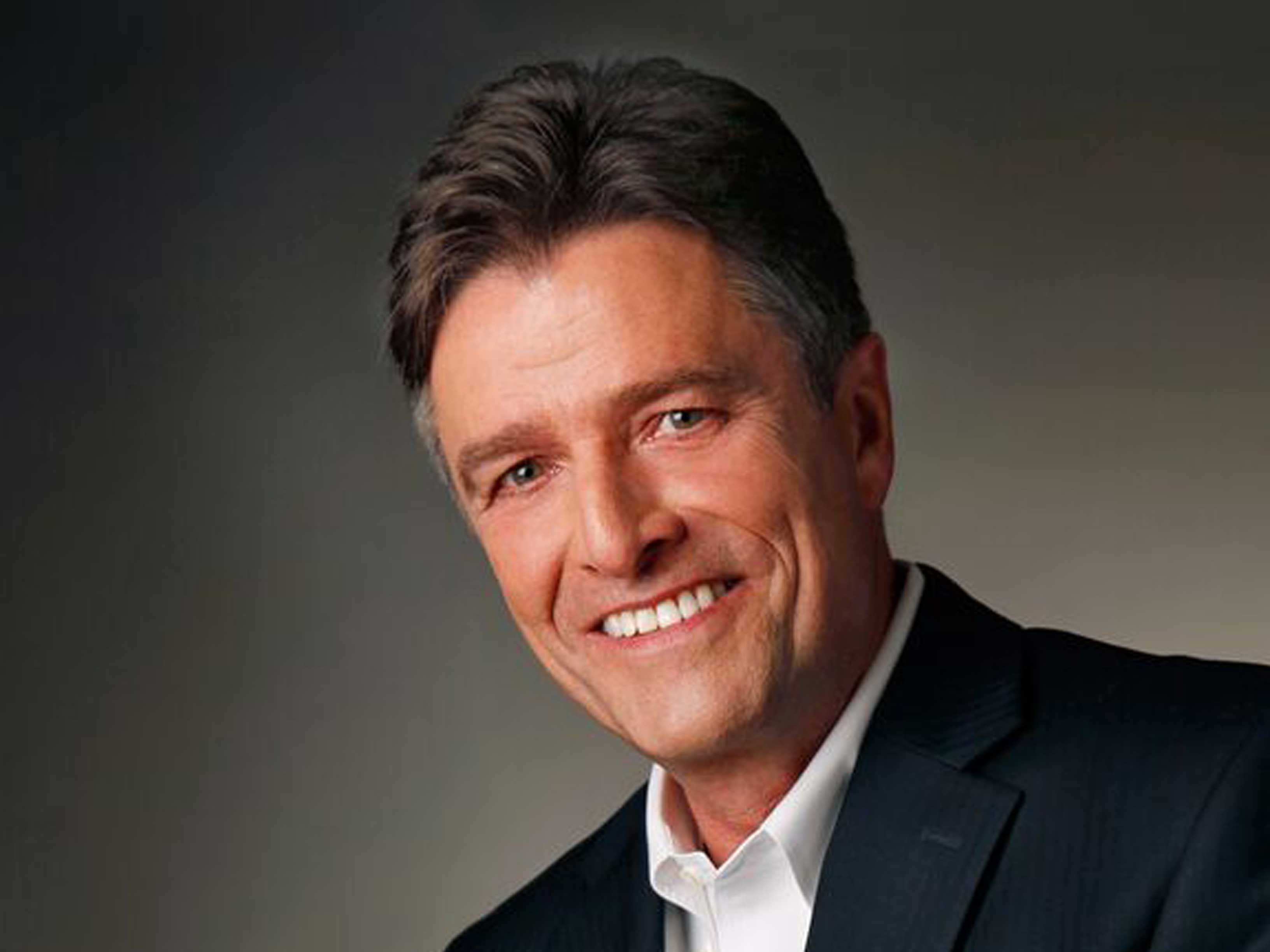 "Reclaiming the Culture of America!" (25:00)
Carter Conlon
New for New Year's Eve/Day 2019
For everyone who's tired of the noise and the emptiness, of bankrupt worship, and religious powerlessness, he reminds us there's still a voice that rises above every other voice—Jesus saying, "Come to Me!" Come back to the place of truth, to the place of prayer, to believe that in 2019—we can reclaim the culture of America!