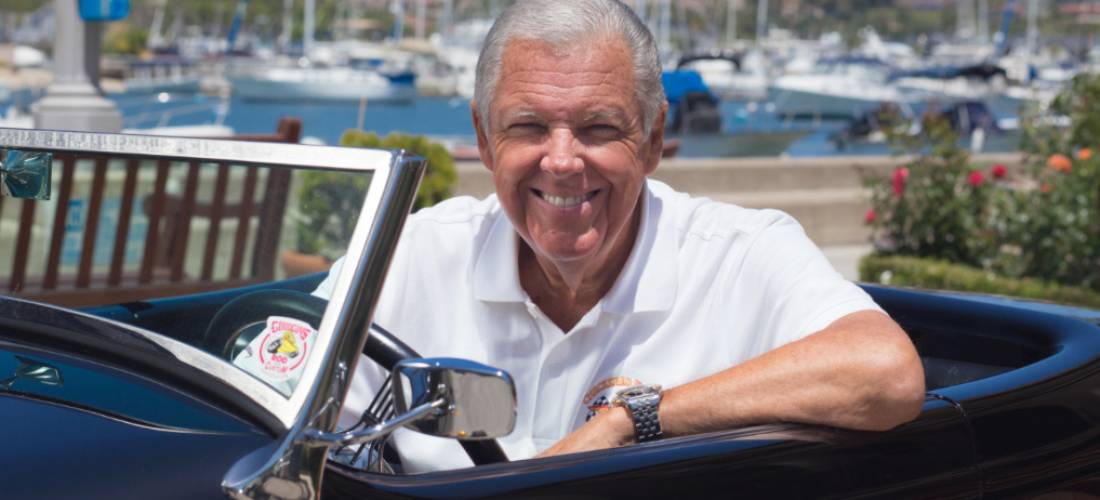 Barry Meguiar
Barry says, "I was exceedingly blessed by having been born into a Christian home whose life was centered in the church.  And only in a family business can you find yourself as Director of Sales to Ford, GM and Chrysler and a third of the U.S. at age 22."
Barry Meguiar represents the third generation of the company his grandfather founded in 1901.  He started working at Meguiar's during grade school, and worked summers replacing other employees when they went on vacation.
As a high school student he worked for the company part-time, year-round in accounting, becoming the one-man accounting department during his college years.
When Barry graduated from college, he and his wife Karen moved to Detroit to look after the Meguiar interests with GM, Ford and Chrysler and to manage Meguiar's sales in the eastern part of the U.S.  And in so doing Barry was exposed to some challenging sales opportunities.
Meguiar's was viewed by the family as a professional brand for the car makers, car dealers, body shops and detailers, but Barry saw a big opportunity in the consumer marketplace.  Having grown up in Southern California car culture, Barry was drawn to car shows all over the country.  To his surprise, he kept finding that Meguiar's No. 7 Sealer and Reseal Glaze were being used by all of the top show car exhibitors.
This led to a family meeting in 1969 where Barry received approval to take Meguiar's to the consumer.  His goal was to create a new brand of products aimed specifically at car guys. Meguiar's Liquid Cleaner Wax was launched at the 1973 APAA Show in Chicago.  And as they say, "the rest is history."
By the mid 90s, car clubs and car shows were all but disappearing.  So to counter the trend, Barry created Car Crazy Radio and Car Crazy Television to unite and mobilize car guys globally.  Car Crazy TV became the longest running show on the SPEED TV and viewed worldwide via Internet and broadcast television.
In 1973 one man changed Barry's life forever—a man who ignored his national prominence to boldly tell of his passion for leading others to Christ.  Even though Barry had grown up in the church, he'd never experienced this man's joy and purpose. Barry began sharing his faith, his own story of faith in Christ—and he's never looked back!
Learn More
>> Contact Rebecca Richardson at Rebecca@ambaa.com or 949-681-7639
Social Media
Facebook
Instagram
Twitter
Video Blog
YouTube
Barry Meguiar Quote Graphic
Hear Barry Meguiar on this program:
As the highly visible, highly regarded business leader of a global brand, Barry Meguiar's daily 1:00 on evangelism is unusually credible.