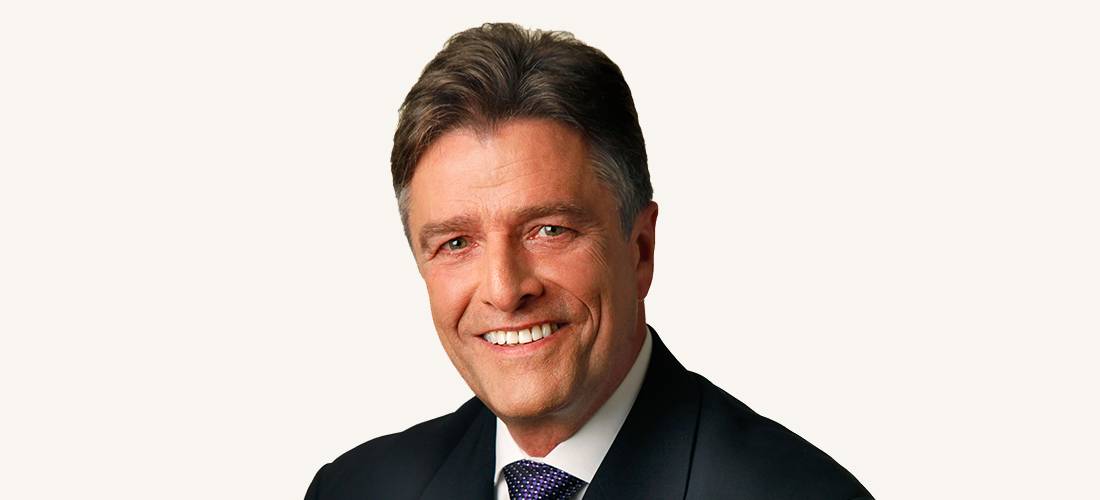 Carter Conlon
Carter Conlon, speaker for "It's Time to Pray" and "A Call to the Nation," serves as Chairman of the Board and General Overseer at Times Square Church in Manhattan, an interdenominational church with over 10,000 people in attendance and a congregation representing more than 100 nationalities.  This role is a new one as Pastor Carter steps into the assignment after 26 years as Senior Pastor at TSC.  The shift affords further opportunity to focus on his seminal mission, calling believers to prayer.
In 1994, Pastor Carter was invited by David Wilkerson, author of the best-selling book, The Cross and the Switchblade, to help lead at Times Square Church.  He became the senior pastor in 2001.  From the very beginning, Conlon's heart has always demonstrated a passion for prayer, leading him to host Prayer in the Square, a gathering of 50,000 believers from many denominations to pray in the middle of Times Square, and the World Wide Prayer Meeting that convenes every Tuesday night with thousands globally participating in person or through live streaming.
God has led Conlon to preach in countries around the globe while continuing to be a sought-after conference speaker every year.  He regularly speaks at World Challenge's Renewing Your Passion for Christ conferences and for the Family Research Council's Watchmen on the Wall, among others.  He also serves on the Board of Directors for World Challenge and Summit International School of Ministry.
He's authored several books, including The 180-Degree Christian, Fear Not, Unshakable, and his autobiography, It's Time to Pray.  He's also recorded three music albums and has written a series of books for children.  Carter Conlon's one-minute daily devotional, "It's Time to Pray," is heard on over 300 outlets nationwide including being featured on 1010 WINS in NYC, the nation's most listened to all-news station.  His weekly half-hour radio program, "A Call to the Nation," is aired on radio outlets throughout the country.  Seasonal specials are regularly produced for Christmas and New Year's, as well as Easter and National Day of Prayer.
Pastor Carter is married to Dr. Teresa Conlon, President of Summit International School of Ministry and associate pastor at Times Square Church.  They are parents of three grown children and have eight grandchildren.
Learn More >> Contact Peggy Campbell at Peg@ambaa.com or 949-681-7632
Books
It's Time to Pray: published 2018
Unshakeable: published 2013
Fear Not: published 2012
The 180-Degree Christian: published 2011
Social Media
Twitter
Facebook
Carter Conlon Quote Graphics 
More
Get to Know Carter Conlon: Q&A Article (September 2014)
Book Recommendations from Carter Conlon (September 2016)
Hear Carter Conlon on these programs:

Carter Conlon's daily 1:00 feature is a call to serious prayer—praying like we've never prayed before.

Carter Conlon presents a weekly 24:55 program, encouraging and equipping a generation willing to pray, willing in God's power to rise up and plead for mercy on behalf of others.