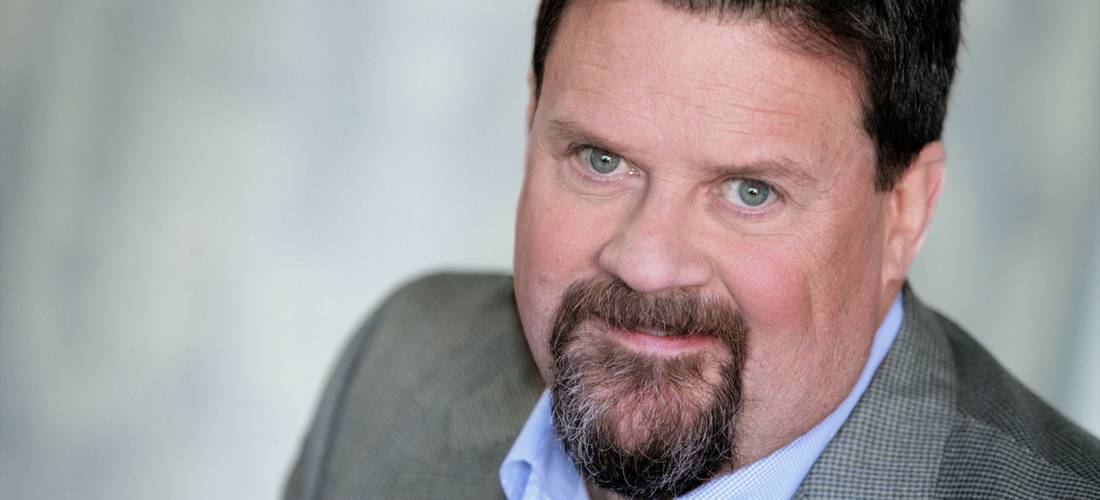 Phillip R. Johnson
Phil Johnson is Executive Director of Grace to You, the media ministry of John MacArthur, and is the announcer/host for the Grace to You radio broadcast featuring the daily teaching of John MacArthur. The program is heard on nearly 900 outlets nationwide. Phil also serves as an elder at Grace Community Church in Sun Valley, California where MacArthur is senior pastor.
He has been the editor for John's major books for nearly 40 years, an association that began in 1981 when Phil was an assistant pastor in St. Petersburg, Florida and an editor for Moody Press in Chicago. He came to his current position with Grace to You in 1983.
Phil says, "The first time I heard John teach, I was transfixed. The message wasn't just recycled platitudes that I'd heard before. He actually opened the Bible and taught. In that very first message, it occurred to me that John's material was so rich, he needed to be writing books."
An inveterate reader and bibliophile, he's also a well-known blogger. Of his personal study of scripture, he says: "The more I have anchored my thinking in scripture, the more my thinking has been drawn to the same truths that were highlighted by all the Reformers." Phil credits the basic Reformed doctrines of justification by faith, and the absolute authority of Scripture as doctrines most responsible for deepening his walk with Christ.
Phil Johnson and his wife Darlene are quick to acknowledge their partnership in life as well as in ministry since 1978. Together they've raised three sons and are the proud grandparents to seven grandchildren which Phil describes as, "prodigiously cute children."
Learn More
>> Contact Michelle Blood at Michelle@ambaa.com or 949-681-7648
Social Media
Twitter
More
Get to Know Phil Johnson: Q&A Article (August 2018)
Hear Phil Johnson on these programs:

In each 28:30 broadcast message, John MacArthur brings to the listener his expert exposition and interpretation of biblical passages, not only to understand the Scripture in its historical and grammatical context, but to grow stronger in the faith.

Weekend listeners are afforded a distinct variety of 25:00 stand-alone studies that exemplify the same depth and commitment to the Word that's the hallmark of the daily edition.