Life Issues
Brad Mattes brings his passion for the unborn in this up-to-the-minute daily 1:00 feature. As an acknowledged veteran of the pro-life cause, Brad provides the latest information and effective tools to protect innocent human life from womb to tomb.
Program Tool Kit
Download artwork, program titles, and more on Dropbox
Station Partner Weekly Email
Bringing you the latest in pro-life news and inspiration to shepherd your listeners.
Station Comments
People love "Life Issues" . . . love the information because it's so timely! We use it to help call people to action and keep them informed of pro-life issues here in Texas. -Terry Lowry, Program Host, KKHT-FM (Houston TX)
Contact Us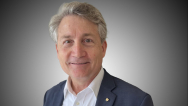 Life Issues Institute is dedicated to changing hearts and minds with the goal of restoring a culture of life and ending abortion. The organization's calm, factual approach enables them to reach millions with pro-life education and knowledge that saves lives. Learn more at www.lifeissues.org.
Connect
Program Contact
Where it Airs