I got this recipe years ago from my Aunt Amy and it is always a big hit whenever I make it!  I recently went up to Oak Glen to pick apples with my grandkids and thought this would be a perfect time to use this great fall recipe (and the AAA staff agreed)!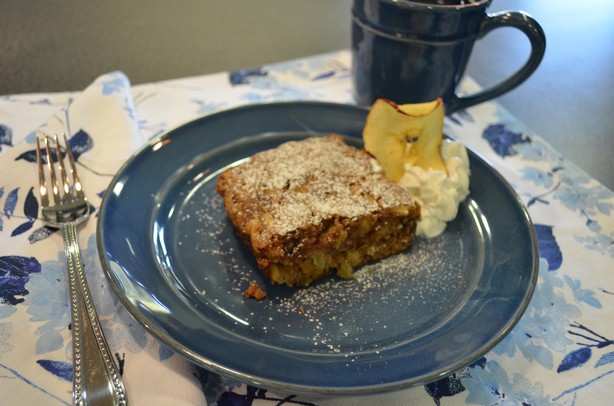 Serves 12-16
In a large bowl, sprinkle 2 cups of sugar over 4 cups of chopped raw apples and set aside.
Sift together:
2 cups flour
1 ½ teaspoons baking soda
2 teaspoons cinnamon
1 teaspoon salt
Add to apples
Mix and blend together:
2 eggs, beaten
¾ cup oil
2 teaspoons vanilla
Add to apple mixture and stir until combined (Mixture will be very thick)
Add 1 cup chopped nuts (I use walnuts)Bake in 9 x 13 pan at 350° for 50-60 minutes (until toothpick comes out clean)
After the cake is cooled, sprinkle with powered sugar and serve with whipped cream, if desired.
Jani Williamson
Ambassador: We Connect.  Ministry and Media.