Connecting you with what's new.
From a must-know industry trend to a can't-miss dessert recipe — this is the place created for you. Check out the blog channels and discover how we can — together — amplify the message.
We had the trees at our house trimmed this week and they bagged up 10 HUGE bags of lemons, so ...
Read More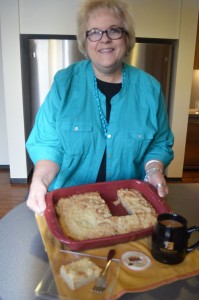 Yummy Banana Coffee Cake By Jani Joy Williamson Serves 12 Ingredients: 1½ cups flour 1 cup sugar ½ teaspoon salt ...
Read More