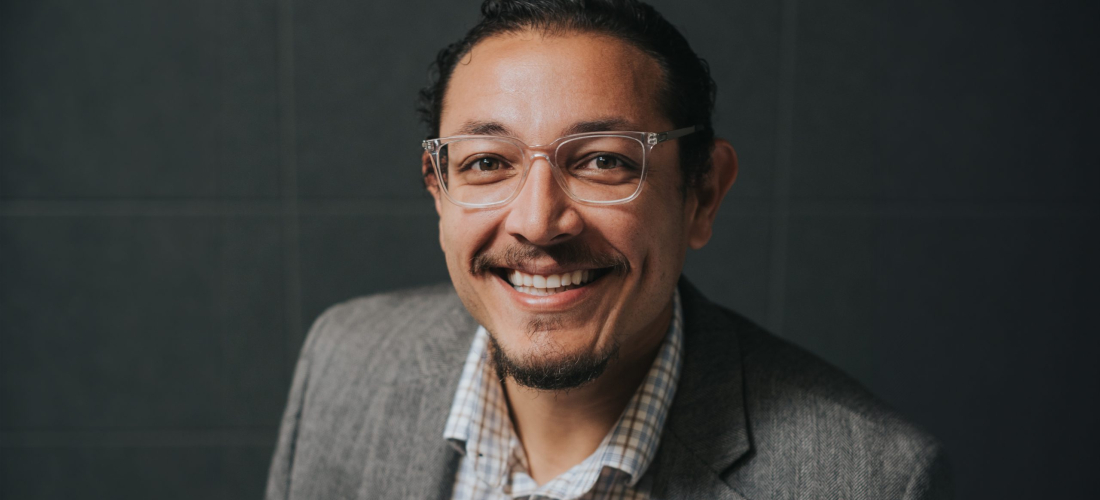 Adriel Sanchez
Adriel Sanchez is the co-host with Dr. Bill Maier for the daily radio feature, "Core Christianity."  In a listener call-in format, the hosts answer questions with an in-depth approach centered around the Gospel as the core message of Christianity.
Sanchez graduated from Westminster Seminary California with degrees in Biblical and Theological Studies.  And in 2013, he planted North Park Presbyterian Church in San Diego.
Adriel regularly writes a blog focusing on the Christian life at corechristianity.com. He also helped create small group Bible Study curriculum for Core Christianity that can be used by churches, and has published articles in Modern Reformation magazine. He's a frequent panelist on the White Horse Inn Podcast, discussing topics from culture, theology, and Christian living.
Adriel and his wife Ysabel live in San Diego with their five children.
Learn More
>> Contact Charley Mefferd at Charley@ambaa.com or 949-681-7640
>> Get to know Adriel:  Read the Q&A.
>> Adriel Sanchez Quote Graphics
More
Welcome to My Bookshelf – Adriel Sanchez (September 2023 Update)
Hear Adriel Sanchez on this program:
There is nothing like LIVE radio! From 2:32-2:57 PM ET each weekday, the men take calls from across the country on everything from the Christian life to doctrinal issues, from questions on Scripture passages to queries about matters of religion.