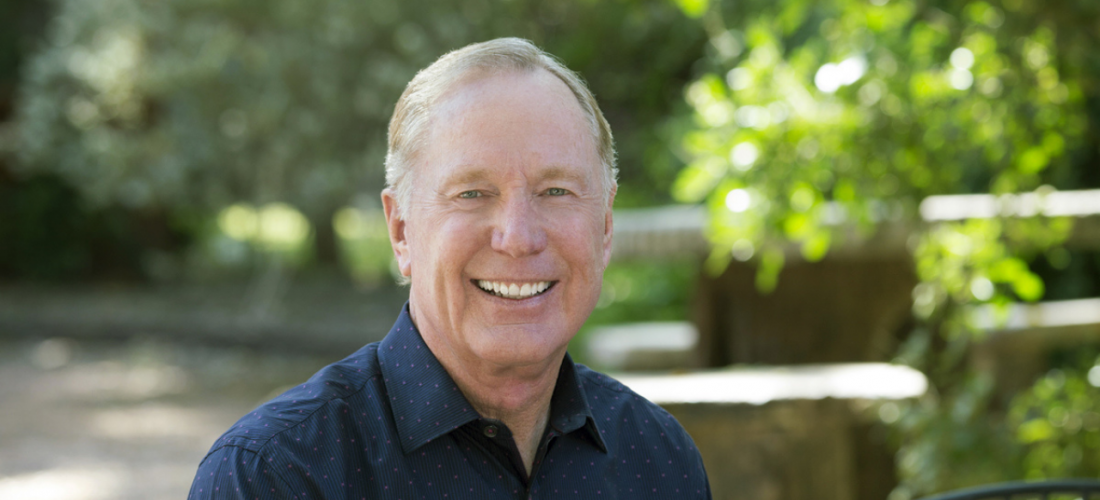 Max Lucado
"Show a man his failures with Jesus and the result will be found in the roadside gutter.  Give a man religion reminding him of his filth and the result will be arrogance in a three-piece suit.  But get the two in the same heart—get sin to meet Savior and Savior to meet sin—and the result just might be another Pharisee turned preacher who sets the world on fire."
The written prose of Max Lucado has made his books some of the most widely read in America.  Max brings this same "one-on-one" conversational style to his 1:00 daily UpWords radio feature heard on over 1,200 radio outlets.
Max is a graduate of Abilene Christian University (TX) with both a Bachelor of Arts and a Master of Arts degree.  From 1983 to 1987, he was a church-planting missionary serving in Rio de Janeiro, responsible for evangelism, leadership training and preaching.
Over the past 30 years Max has written 42 trade titles and sold more than 120 million books, many of which have been translated into more than 54 languages.  Some of his best-known works are 3:16; Fearless; Outlive Your Life; Six Hours One Friday; He Chose the Nails; Travelling Light; Grace for the Moment; You'll Get Through This; and Anxious for Nothing.
Evidence of touching hearts both young and old, Max has also authored many popular books for children including Tell Me the Secrets; The Crippled Lamb (co-authored with his three daughters); Just in Case You Ever Wonder; and multi-book series of The Wemmicks as well as Hermie & Friends.
A self-described "husband/dad/preacher/author," Max makes his home in San Antonio, Texas.  Max and his wife Denalyn have been married for over thirty years.  They have three grown daughters, two sons-in-law, and two grandchildren.  Max serves as Preaching Minister for the Oak Hills Church in San Antonio.
Learn More
>> Contact Rebecca Richardson at rrichardson@ambassadoradvertising.com.
Books
You Are Never Alone: published 2020
How Happiness Happens: published 2019
Unshakable Hope: published 2018
Anxious for Nothing: published 2017
Because of Bethlehem: published 2016
Glory Days: published 2015
Before Amen: The Power of a Simple Prayer: published 2014
You'll Get Through This: published 2013
Grace: published 2012
Find more of Max Lucado's books >>
Social Media
Blog
Twitter
Facebook
Instagram
Pinterest
Max Lucado Quote Graphics
Hear Max Lucado on this program: