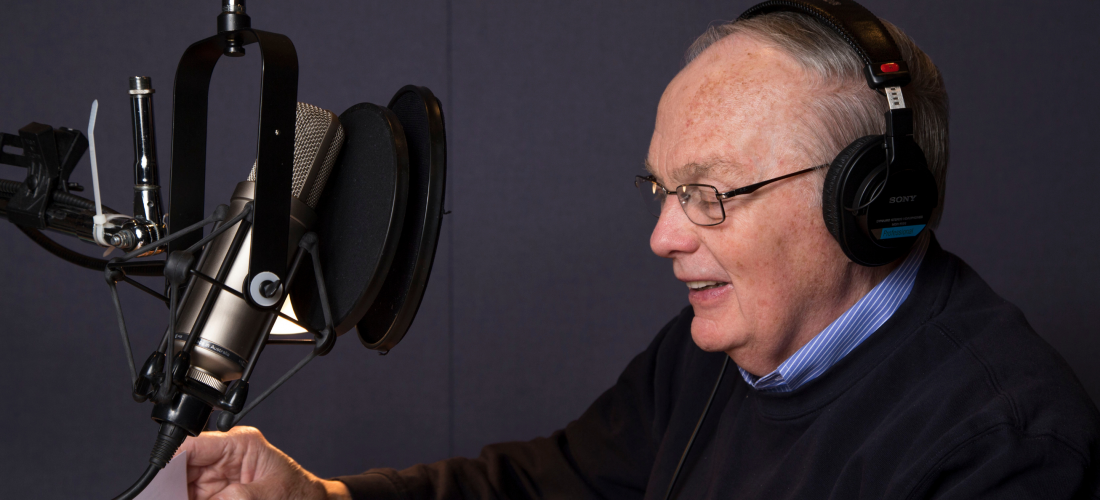 Ron Hutchcraft
"Communicating Christ to the lost in their language" is the heart of Ron Hutchcraft's life passion, and that of the ministry as well.  Through broadcasting (and short films, tracts, websites and social media), "Ron Hutchcraft Ministries" (RHM) addresses felt needs that will lead people to the cross of Jesus Christ.
That's the hallmark of the popular short feature (4:30 M-F) "A Word With You" that has been on the air for more than 40 years and is produced in not only English but Spanish, Chinese, and Hindi as well for global distribution.
In 1965, upon graduating from Moody Bible Institute, Ron and Karen Hutchcraft began their married life with a clear vision for reaching teenagers with the Good News of Jesus.  As an intrinsic part of the Youth for Christ movement, Ron was both a pioneer and leader in cross-cultural youth ministry.
By 1991, Ron Hutchcraft was in high demand as a speaker, radio host, and author—and "Ron Hutchcraft Ministries" (RHM) was established to accelerate the national and international influence of its founder.
A distinctive ministry outreach, in addition to the broadcast, is its focus on bringing Christ to Native Americans called "On Eagle's Wings"–a leading youth ministry to the indigenous young people of the United States and Canada. For 25 years, On Eagles' Wings® has trained and equipped Native American young people to reach their people for Jesus. Through the annual Warrior Leadership Summit discipleship conference, and the Summer of Hope reservation tour, thousands of Native lives have been impacted for Christ.
Print is also a component of ministry impact including a 13-week Bible study curriculum entitled "A Life that Matters" and an extensive library of articles, books and e-books, audio and video.
Ron's most recent publication, Hope When Your Heart if Breaking: Finding God's Presence in Your Pain, is a highly personal one, written after the sudden homegoing of his wife, Karen.  The book is a beautiful reminder in these pandemic days of God's provision of hope no matter the grief or loss experienced.  Other volumes he's authored include A Life That Matters and Peaceful Living in a Stressful World.
Ron resides in Harrison, Arkansas, where the ministry is headquartered.  The Hutchcraft family includes three children (all involved in ministry) and nine grandchildren.
Learn More
>> Contact Charley Mefferd at Charley@ambaa.com or 949-681-7640
>> Article: Get to Know Ron (Update newsletter June 2021)
>> Contact Charley Mefferd at Charley@ambaa.com or 949-681-7640
>> Ron Hutchcraft Quote Graphics
Books
Hope When Your Heart is Breaking: Finding God's Presence in Your Pain
A Life That Matters
Peaceful Living in a Stressful World
Hear Ron Hutchcraft on this program:

For more than four decades, Ron Hutchcraft has provided inspiration for audiences, using captivating illustrations and biblical insights in a popular daily 4:30 feature.