Straight Talk on Life Issues
Despite the Roe v. Wade reversal in 2022, and other encouraging progress for those committed to the sanctity of life, loud voices in our culture continue to push against the idea that every life is sacred—from pre-born to old age.
"Straight Talk on Life Issues" affords a deeper dive into key pro-life topics. Anchored by Brad Mattes, Victor Nieves joins the team as co-host, as the duo monitor breaking news, interview guests, and provide education on foundational pro-life concerns.
Intended to help audiences understand the most significant issues impacting the pro-life message, the feature provides timely updates and expert perspective on the entire range of concerns for the sanctity of life.
Program Tool Kit
Download artwork, program titles, and more on Dropbox
Station Partner Weekly Email
Bringing you the latest in pro-life news and inspiration to shepherd your listeners.
Contact Us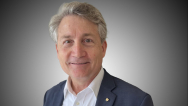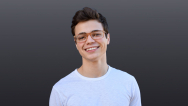 Victor Nieves is a youthful pro-life activist, journalist, podcast host, and author of the book "Conservative Prudence." Victor is the former host of "The Victor Nieves Show" heard on the Real Talk Radio Network.
Life Issues Institute is dedicated to changing hearts and minds with the goal of restoring a culture of life and ending abortion. The organization's calm, factual approach enables them to reach millions with pro-life education and knowledge that saves lives. Learn more at www.lifeissues.org.
Connect
Program Contact