The Garlow Perspective
Jim Garlow speaks boldly in his daily 1:00 feature where he describes issues of righteousness: biblical values of religious freedom, pro-life, biblical marriage between a man and a woman to name a few. He tackles timely cultural issues of the day as a way to underscore biblical truth in a time where too often truth is exchanged for tolerance and a lack of courage.
Take a listen
News
Program Tool Kit
Download artwork, program titles, and more on Dropbox 
Station Comments
"Fresh, biblical and as relevant as today's headlines. . .that's The Garlow Perspective.  And our listeners enjoy hearing it daily across Bott Radio Network.  I so much appreciate Jim Garlow's courageous and compassionate Christian leadership."
– Rich Bott (Executive Vice President), Bott Radio Network
Contact Us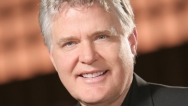 Jim Garlow addresses cultural issues head on with biblical clarity on his daily radio commentary as part of his governmental ministry, Well Versed. Learn more at www.WellVersedWorld.org.
Connect
Program Contact
Where it Airs