The Garlow Perspective
Jim Garlow speaks boldly in his daily 1:00 feature where he describes issues of righteousness: biblical values of religious freedom, pro-life, biblical marriage between a man and a woman to name a few. He tackles timely cultural issues of the day as a way to underscore biblical truth in a time when too often truth is exchanged for tolerance and a lack of courage. 
Take a listen
Program Tool Kit
Download artwork, program titles, and more on Dropbox 
Station Comments
"Fresh, biblical and as relevant as today's headlines. . .that's The Garlow Perspective.  And our listeners enjoy hearing it daily across Bott Radio Network.  I so much appreciate Jim Garlow's courageous and compassionate Christian leadership."
– Rich Bott (Executive Vice President), Bott Radio Network
Contact Us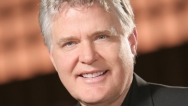 Pastor for 50 years, today Jim Garlow leads Well Versed, a ministry whose objective is to help leaders (government official and layman) grapple with contemporary issues from a foundation of biblical truth.  The daily feature provides audiences with a deeper understanding of issues that matter for today—and for the future.
Connect
Program Contact
Where it Airs