It's a powerful part of the Rose Parade each New Year's Day, a float dedicated to honor organ donors and the recipients of their life-saving gifts.
This year's Donate Life float was especially moving for Dennis and Linda Dayback. The float carried the image of their daughter Courtney, whose organs benefited seven people after she died from cardiac arrest at age 19 in 2008.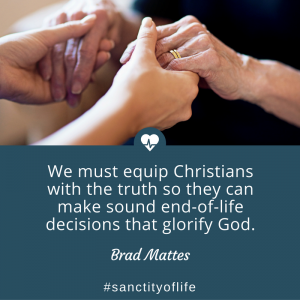 However, even as Dayback himself notes reflecting on the organ donation process, " . . . education is such a big part of organ donation — getting people to understand exactly what it is and what it means."
In this year's Sanctity of Life radio special from the Life Issues Institute, "End of Life: Who Gets to Choose," Brad Mattes underscores the importance of education when considering the issue of whether or not to be an organ donor:
"This program may change the way you view end of life issues – specifically a doctor's determination of brain dead and the surprising realities of organ donations."
The 26:00 special designed for airing in conjunction with Sanctity of Life Sunday, January 15th, shares surprising truths about the organ donation process:
The organ transplant industry is a multi-billion industry – larger than the abortion industry.
Decisions are being made by medical professional regarding the life and death of patients . . . sometimes without family's participation.
Bobby Schlinder, brother of Terri Schiavo and guest on the special, notes that while organ donation can be good, it has been corrupted.
The Sanctity of Life radio special is a vital life message and, as Brad shares, takes an in-depth look at critical issues we all will ultimately face:
 "Families need to remain strong . . . be advocates for loved ones and make sure every life is valued."
Contact me for details and clearance to share this important special with your listeners!