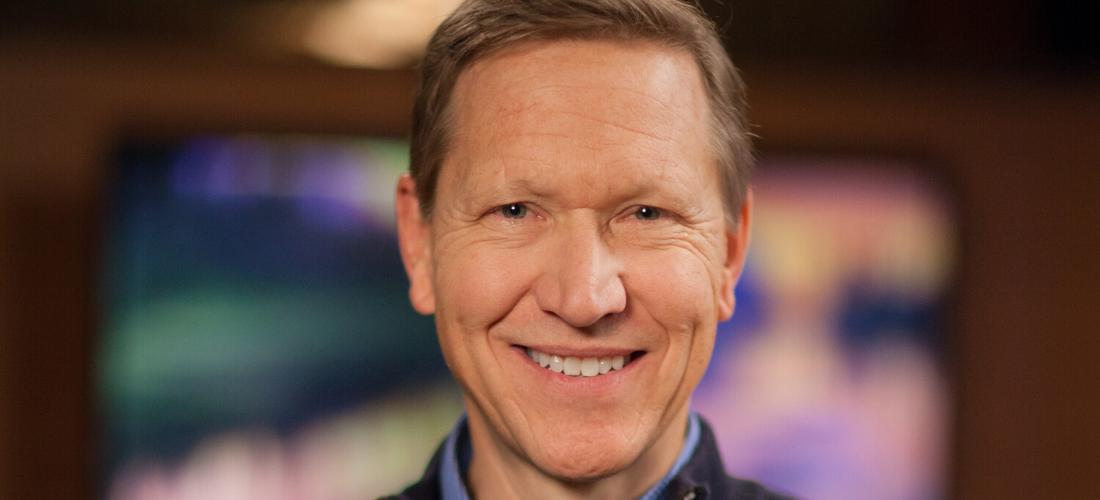 John Fuller
John Fuller is a family man with all the credentials to prove it!  He and his wife Dena are the parents of six children.  And it doesn't take much time with either one of them to discover how loved and enjoyed and nurtured each child is in the Fuller household.  They're often camping together, visiting local sites, and volunteering as a family at their church.
John joined Focus on the Family in 1991, and leads a Focus team that creates and produces more than a dozen audio programs syndicated on thousands of radio affiliates worldwide.  In addition to being co-host with Jim Daly for the Focus on the Family broadcast, he also hosts the podcasts "Focus on Marriage" and "Focus on Parenting."
His broadcasting career began in 1980 at a college radio station in Wisconsin.  Later he was part of the start-up of two Christian stations in Tyler, Texas.
He has a Master of Arts in human communications from the University of Northern Colorado and a Bachelor of Arts in journalism from the University of Texas at Tyler and studied at Dallas Theological Seminary.
John is invited regularly to speak internationally on parenting, marriage, adoption, faith, creativity and workplace relationships.  He's written for a variety of magazines and is the author of the book, First-Time Dad: The Stuff You Really Need to Know and has contributed an article to The Washington Post/Newsweek blog "On-Faith" about his son's autism.
He currently serves on the Board of Directors of the National Religious Broadcasters.
John and his family live in Colorado Springs, Colorado.
Learn More
>> Contact Katie Burke at katie@ambaa.com or 949-681-7611
Books
First Time Dad: The Stuff You Really Need to Know (published 2011)
More
Book Recommendations from John Fuller (August 2017)
Social Media
Facebook
John Fuller Speaker Quote Graphics
Hear John Fuller on these programs:

Focus On The Family

Focus on the Family provides today's families with biblically-based, yet practical, everyday insights on marriage and parenting — insights that help families thrive!

Focus On The Family Weekend

Hosted by John Fuller, Weekend offers Saturday & Sunday audiences the very best of what's been heard on Focus on the Family the preceding week.