Today's tweens (girls aged 8 to 12) are being pressured to grow up too soon!  It can cause moms a lot of worry.  Even Christian mothers are facing heartbreaking stories with their daughters on issues related to their use of social media and pornography, boy-craziness, and gender confusion.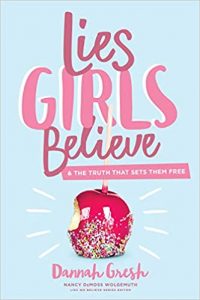 Dannah Gresh will help moms know how to engage with tween daughters on tough issues this week on "Revive Our Hearts" with Nancy DeMoss Wolgemuth.
They're sharing about a brand-new book, Lies Girls Believe and the Truth That Sets Them Free to help young girls (and the moms who lead them) experience the joy of knowing and walking with Christ through the course of their lives.  It includes real-life, relatable stories from girls, candid anecdotes from Dannah's life, and most importantly, solid biblical wisdom . . . with insights from Nancy, too.
Dannah says,
"This tween age group is capable of deep spiritual transformation.  It's not just that the enemy can mold their thinking, thoughts, and emotions . . . the Lord can, too!"
Introducing True Girl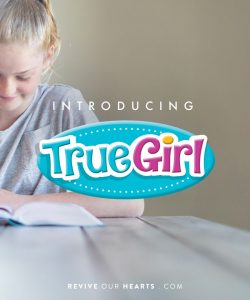 And, together with Nancy, you'll hear them announce a strategic partnership between Dannah's Secret Keeper Girl conference ministry and Revive Our Hearts where they'll be presenting together True Girl events across the country.  Nancy thinks of these True Girl events as true women in the making and passing on the baton of faith to the next generation.
Nancy says,
"When I look into the eyes of precious young girls, I see future wives, mothers, and grandmoms—women whose influence in this world will far outlast my own.  I envision them living to glorify God by being wise, joyful, fruitful, courageous servants of Christ in a dark world.  I dream of what God will do in and through the girls in your life . . . and in mine."
Also this month, don't miss the special Valentine's Day programs airing February 14-15 that feature Nancy and her husband, Robert Wolgemuth as they share marriage lessons from Romans 12.  Details are provided in the February promo packet.