Plugged In
Bob Waliszewski is a trusted media and culture analyst for the daily 1:00 feature highlighting five of the big-deal areas in the entertainment world today: music, DVDs, video games & apps, TV shows, and movies. Each day's show is designed to help parents process what is available for families today, ensuring that they're equipped to deal with all that contemporary culture throws at them.

  This program is available for customization with a station ID.  (Conditions apply)
Take a listen
Wednesday: Video Games & Apps
News
Program Tool Kit
Download artwork, scripted promos, and more on Dropbox
Station Comments
We are always concerned about how family-friendly movies are. These are always timely with the new movies, allowing families to make educated decisions about what to see every week. Plugged In is a valuable tool to our radio family. –Josh Jones, Program Director of KKEQ
Protecting our kids in this ever increasing media driven world is more important than ever. Parents need all the help they can get to protect their kids and stay informed. –Michelle Ross, Program/Music Director of KSWP
In our "instant" media saturated culture, moving Plugged In to a daily feature and expanding beyond movie and DVD's is awesome! It meets our listeners right where they are. –Jonas Nelson, Program Director of KHRT
Contact Us
"Plugged In" is a Focus on the Family production designed to shine a light on the world of popular entertainment while giving families the essential tools they need to understand, navigate and impact the culture in which they live. For more information, check out their award-winning website, Pluggedin.com.
Connect
Program Contact
Where it Airs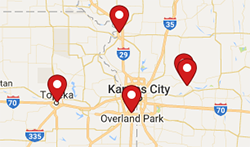 More From This Ministry