Enjoy sharing any of these new and classic radio specials with your listeners.  Ask your questions, audition, and sign up to air by filling out the contact form on the Audition & Air tab.  (We also have additional specials available from our archives.  If you're interested in those, please note that in the "Comments" box on the Audition & Air form.)
Christmas
CHRISTMAS SPECIALS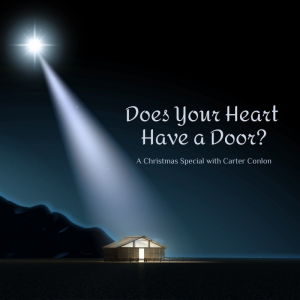 Does Your Heart Have a Door?
New for Christmas 2020
Carter Conlon | Times Square Church
24:55 available on FTP and Amb-OS
Carter Conlon is joined by his daughter Kate Hughes in the studio, where they share some personal reflections and closely examine Luke Chapter 2, the miraculous story of Jesus's birth. Joseph and Mary were met with cold hearts and a closed-door at the inn that night. Does your heart reflect the attitude of the innkeeper or is it reflective of Christ's heart for His people? This Christmas season, Carter encourages your listeners to greet others with kindness and to remember that God could have easily shut the door to heaven in our faces, but being rich in mercy He sent His one and only Son to save us instead.
For questions & clearance to air email: Kari@ambaa.com
CLASSIC CHRISTMAS SPECIALS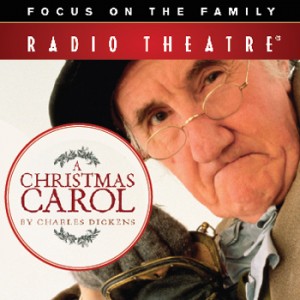 "A Christmas Carol"
Originally Released 2008
Radio Theatre | Focus on the Family
3-part special for 2-hour block/1 hr. 39 min.
Charles Dickens was just 12 years old when he saw firsthand the devastating effects of child labor.  He never forgot those images.  In 1843 he wrote a pamphlet titled: "An Appeal to the People of England, on Behalf of the Poor Man's Child."  It became the story of Dickens' "A Christmas Carol."  Focus on the Family brings to life the story of miserly Scrooge who in one momentous night is confronted by his own lack of compassion—and given the opportunity to change not only his life but others too!  It's a message that defines the spirit of the season of Christ's birth, of His loving compassion!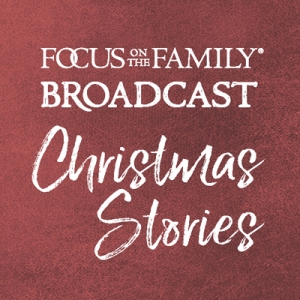 "Christmas Stories"
Originally Released 2018
Focus on the Family
1 hr. special with time for local spot avails
Focus on the Family is inviting your listeners to recall their own tales and traditions in their latest radio special simply called, "Christmas Stories."  Jim Daly and John Fuller host favorite guests like Bill and Pam Farrell, Julie Barnhill and Phil and Kay Robertson about their favorite Christmas memories.  (And yes—they'll hear about the Robertson's recipe for cooked squirrel!).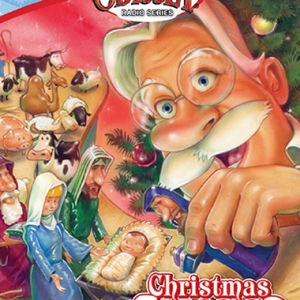 "Adventures in Odyssey Christmas Marathon"
Timeless stories from your favorite characters in Odyssey!  Episodes for 2020 include:
Gifts for Madge and Guy
Peace on Earth
A Time for Christmas
A Lamb's Tale
A Christmas Conundrum
Silent Night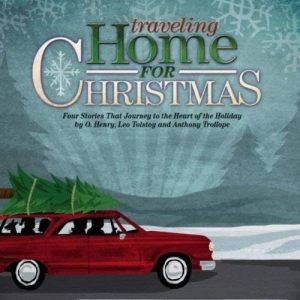 "Christmas by Injunction & Shoemaker Martin" (Radio Theatre Classics)
Focus on the Family
28:00 each (Can be aired in 1-hour block)
Celebrate the joy of the season with this presentation of Christmas classics.  Focus on the Family Radio Theatre presents an adaptation of the story, "The Shoemaker's Gift," by Russian novelist Count Leo Tolstoy and "Christmas by Injunction" from O. Henry's classic work.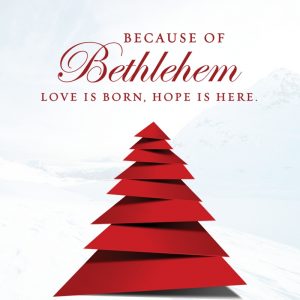 "Because of Bethlehem"
Originally Released 2016
Max Lucado
28:00 special available via FTP
Max Lucado loves Christmas! Because somewhere, someone will ask the Christmas questions, and the answers Max shares are sure to give us all hope!  And in this special, Max, the master story-teller, tells stories from his childhood, his family, his life—stories to draw the listener to the Christ of Christmas … in a narrative drama whose characters will take you to the biblical scene: With Mary and Joseph as the innkeeper turns them away, in the temple court when Herod demands a search for the baby Jesus, as Simeon makes his way through the crowds of Jerusalem to see Jesus!  And the question: "Would you let Jesus love you?"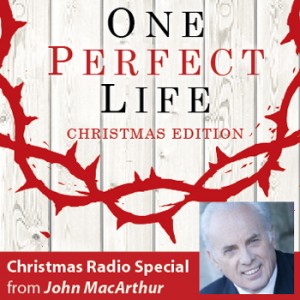 "One Perfect Life: Christmas Edition"
Originally Released 2014
John MacArthur
2 specials/25:00 each or combined for one 50:00 special, available via FTP
One Perfect Life by John MacArthur is the setting for the story of Jesus Christ in the very words of Scripture, blending all four Gospels in a harmonized life of Christ in two Christmas specials. Both fully dramatized narratives depict the persons characterized in the Gospel account. Each special is unique to itself and proclaims the Gospel message clearly through the birth and life of Christ.
Narrated and dramatized from the very words of Scripture and with descriptive commentary by John MacArthur we present:
"A Son is Given " (25:00) … heralding the birth of John the Baptist and the astounding announcement from the angel Gabriel to Mary of the coming birth of Christ. It presents a picture of the precious time between Mary and Elizabeth, Mary's Magnificat and Zacharias' benediction, the worship and praise of the shepherds who journey to Bethlehem to proclaim the given Son. It is Christ coming to earth!
"Immanuel, God With Us" (25:00) … transports us to Bethlehem just after the birth of Christ to those days of Herod's decree that all children two years of age are to be killed, of Jesus as a young boy teaching in the temple, of His baptism by John the Baptist signaling the beginning of His earthly ministry—culminating in His last hours on the Cross, His death, burial and resurrection as King of Kings and Lord of Lords.
"From the Manger to the Cross" (50:00) … combines the two Christmas specials into one seamless dramatization of Christ's coming to earth to His resurrection.
Radio Specials Audition & Sign Up:
New Year's Eve/Day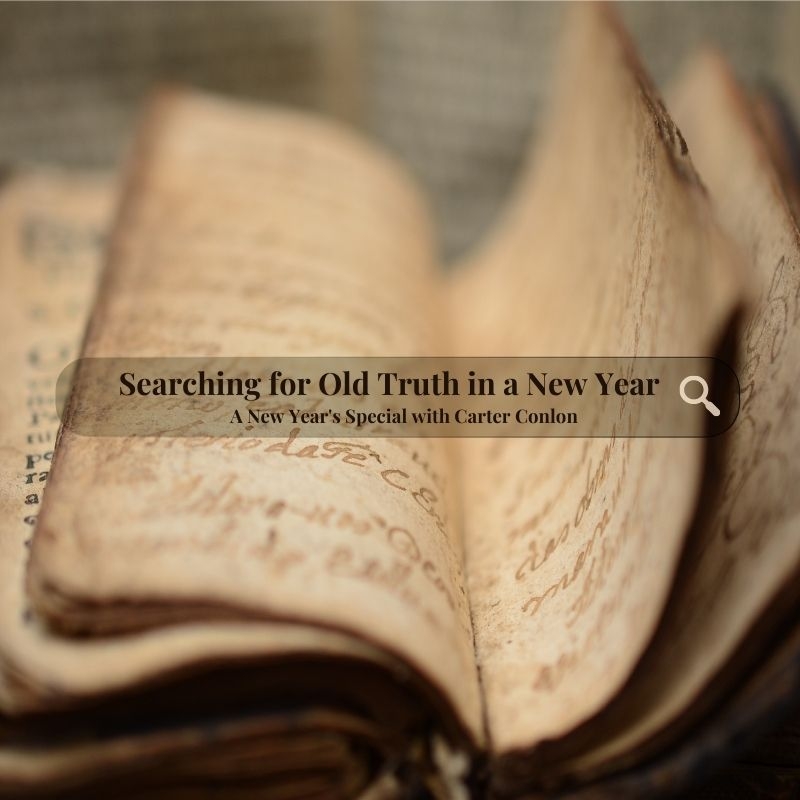 Searching for Old Truth in a New Year
New for New Year's Eve/Day 2021
Carter Conlon | Times Square Church
24:55 available on FTP and Amb-OS
You've likely heard this saying from a parent, grandparent, or trusted mentor before, "there is nothing new under the sun." Lo and behold, it's true! Divine revelation speaks of this message in Ecclesiastes 1:9. In this special, Carter Conlon encourages your listeners to learn from the mistakes of those who've gone before us, like King Solomon. But thankfully we can cling to the promise that "if anyone is in Christ, he is a new creation" (2 Corinthians 5:17). This a wonderful old truth that we need again in this New Year.
For questions and clearance to air email: Kari@ambaa.com.
Sanctity of Life
"We Will Be Their Voice: The New Pro-Life Generation" (26:00)
Brad Mattes
Original Release Date: January 2021
As we begin the new year with hope for the future, Brad Mattes hosts an all-new special from Life Issues Institute that gives an inside view of one of the pro-life movement's greatest assets—students who are passionate about the sanctity of life!
With guests from across the country, the reminder is that there are thousands of high schoolers and collegiates who are deeply committed to the pro-life message. In a day where we might think otherwise, Brad interviews students who provide assurance that there are young people who are not afraid to counter the popular cultural message that denies the sanctity of every human life.
Two of the voices included are Ella Witt, National Student Coordinator at Susan B. Anthony List, and Rebecca Jackson, freshman at Pepperdine who led her public high school's "Students for Life."
The special will not only bring inspiration to listeners—it can be a catalyst for mobilizing local student efforts on behalf of life issues, assured that the future of the pro-life movement is secure!
You Are Never Alone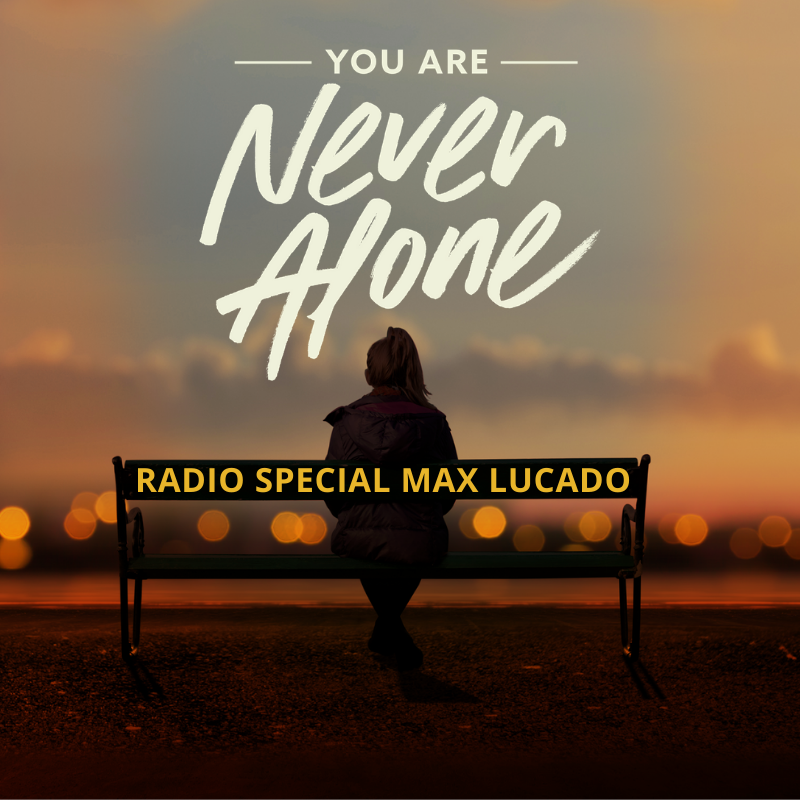 "You Are Never Alone"
Max Lucado

With a "spot-on" message for these times when many are without community, Max Lucado reminds us of His unfailing presence.  Interacting with special guest New Life's Steve Arterburn and others, Max encourages us to "trust in the miracle of God's presence and power" using the Gospel of John as the foundation for that message.
Life Issues Fall Special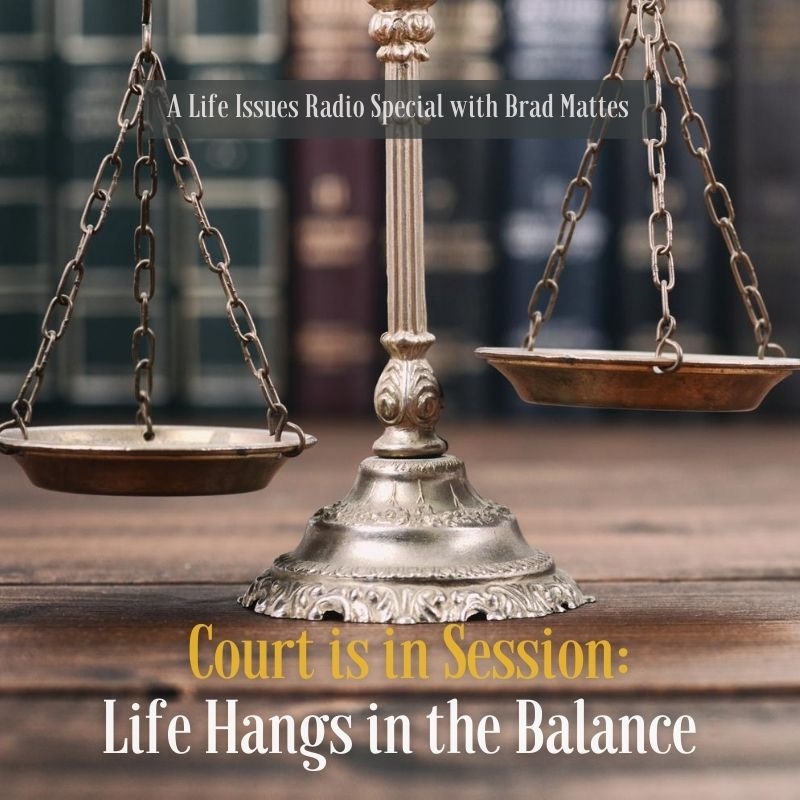 "Court is in Session: Life Hangs in the Balance"
Brad Mattes
Release Beginning: September 8, 2020
The news tells us every day that elected officials are making decisions that will shape our future. But what about the third arm of government—SCOTUS (the Supreme Court of the United States). In this new half-hour special from Life Issues, Brad Mattes is joined by special guests as they discuss the nine men and women who serve in that elite decision-making body … and why does it matter who sits on that court?
Joining Brad for this important dialog are guests:
Marjorie Dannenfelser, President of Susan B. Anthony List
A national spokesperson for the pro-life message, Marjorie's work has also been published widely in national media including TIME, The Washington Post, and National Review.  In addition to the SBA assignment, she serves on the board of Alliance Defending Freedom and on the Life Perspectives' Task Force.  Earlier this year, she was appointed to the Women's Suffrage Centennial Commission (celebrating the 100th anniversary of the 19th amendment) by Senate Leader McConnell.
Katrina Jackson, Louisiana State Senator
Ask anyone who knew Katrina at age 3 and they could tell you one thing–she was going to be a lawyer and fight for people.  And that is just what she does as both an attorney and a Senator representing parishes in the northeastern part of her home state, Louisiana.  Known as a tough negotiator, she has consistently been on the frontline as an advocate for pro-life issues.  Her lifelong commitment as a follower of Jesus Christ is shared unabashedly including at her legislative website.
Bob McEwen, Executive Director /Council for National Policy
No stranger to Christian radio and NRB, Bob is known for his ability to unwrap complicated issues in an easy to understand manner.  An economics major and six-term Member of the United States Congress (Ohio), Bob continues to serve in shaping thinking nationally in his role with CNP.  His statesmanship continues to be utilized in a variety of arenas where his experience, expertise and enthusiasm for strong government are most welcome.
Lord, Forgive Us
"Lord, Forgive Us"
Carter Conlon
25:00 Special Message AND Live Broadcast on Tuesday, October 6 (7:00-9:00PM ET)
It's a milestone of both national and international significance, marking the 400th anniversary of the Mayflower voyage and founding of Plymouth Colony.  Over four centuries ago, without much hope or strength left, the fifty-one Pilgrims who survived the winter of 1620, gathered to pray.
Today, we are exhausted … a year filled with pandemic, economic, and social devastation such as we have never experienced before. Now, more than ever before is the moment for our nation to repent of our sin and to petition Him for His gracious provision once again.
With this two-part project entitled "Lord Forgive Us" Carter Conlon has prepared a 25:00 special broadcast, available now, as a precursor to the LIVE prayer meeting from Lot #1 in Plymouth Rock.
Interested in airing? Email: hannah@ambaa.com
For more information regarding this project and a word from Carter Conlon >>
Easter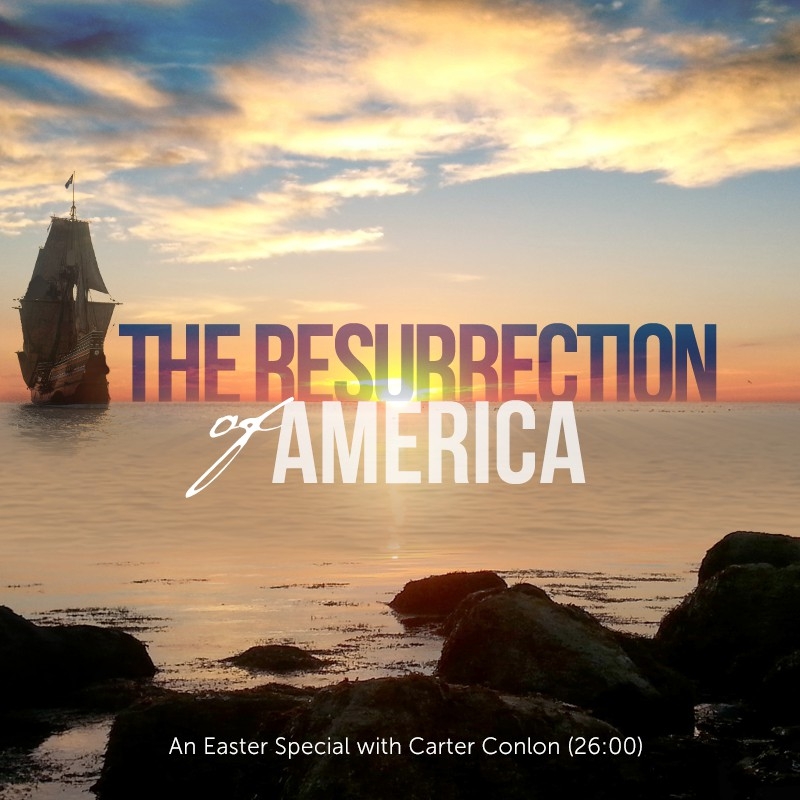 The Resurrection of America (26:00) 
Carter Conlon 
New for 2020

Reflecting the core message of his ministry, Pastor Carter Conlon newly and uniquely addressed the importance of prayer even as we celebrate the Easter season;
This is one of the most important radio specials I have ever done.  Speaking from 2 Chronicles 6, the special coincides with a great gathering of people who will be praying for our nation — in the place where this nation first began 400 years ago in Plymouth, Massachusetts.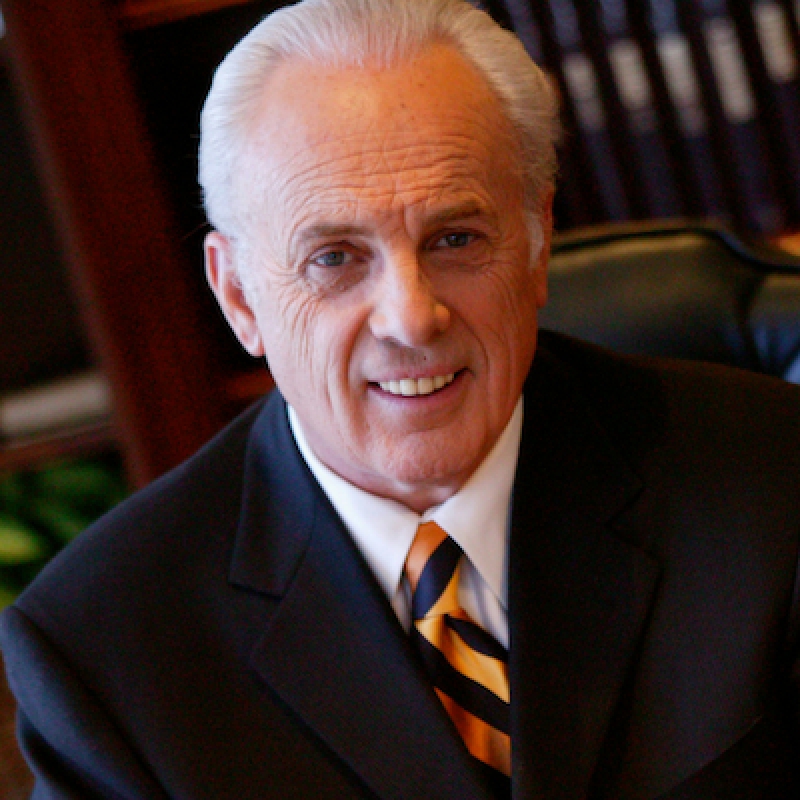 ---
"One Perfect Life: Easter Edition"
(2 specials/25:00 each or combined for one 50:00 special)
Original Release Date: Easter 2013
Part 1: "Jesus of Nazareth" (25:00)
John MacArthur
Fully dramatized … the Scripture used "word-for-word" from the four Gospels-following Jesus through His final week before His death on the cross—is the powerful ministry of Jesus of Nazareth—including an invitation to accept Christ from host, John MacArthur.
Part 2: "Jesus the Messiah" (25:00)
John MacArthur
Dramatized throughout in the words of Scripture, we follow those who were present with Jesus the Messiah in His death on the Cross, His burial and glorious Resurrection—with an invitation by host John MacArthur to make Jesus Lord and Savior.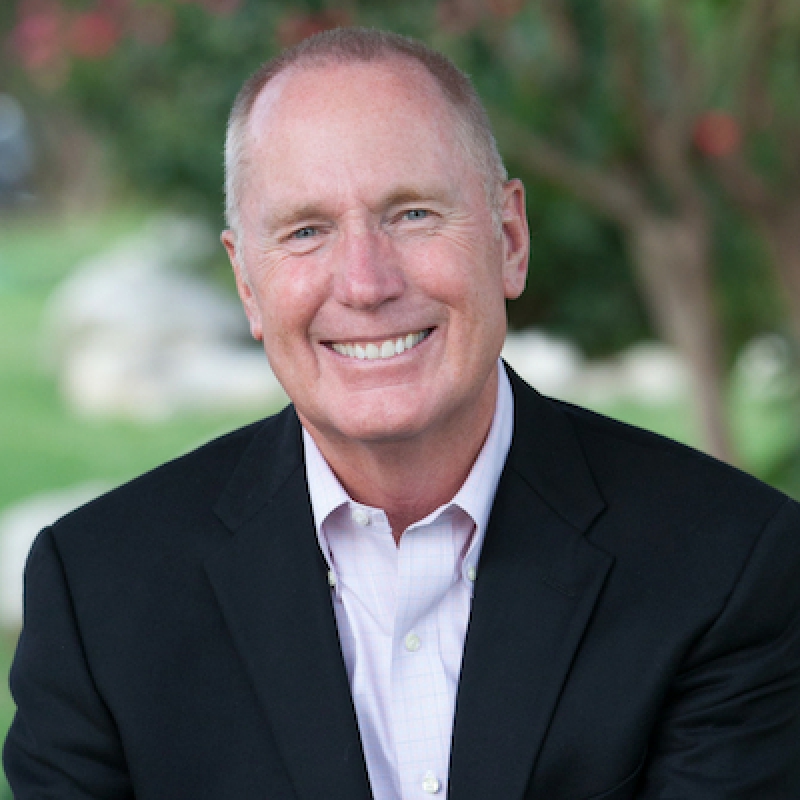 ---
"Come to the Cross" (25:00)
Max Lucado
Original Release Date: Easter 2013

In an inspiring and encouraging special from Max Lucado, he invites us to step closer and closer to the Cross of Christ—where we will experience more of His grace—more than we deserve."
National Day of Prayer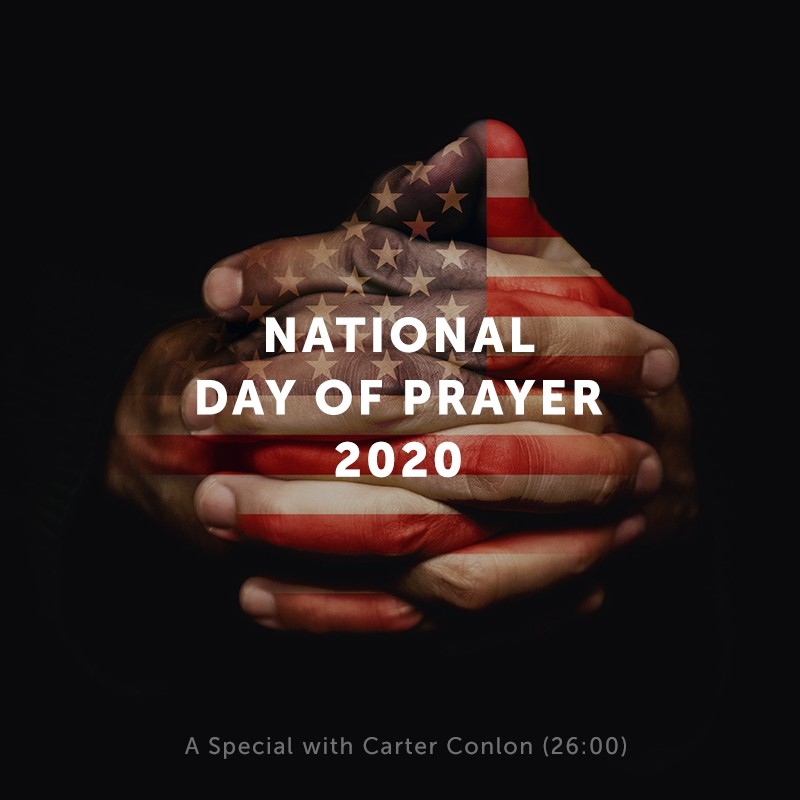 "National Day of Prayer 2020" (26:00)
Carter Conlon
New for 2020

Join Carter Conlon for this all-new special that focuses on trusting God to bring an awakening to this nation.  What would it take for us to humble ourselves again, prayfully, in a day when Christians can be hated for telling the Truth.
As we mark this National Day of Prayer, the reminder is that no matter who is fighting against us, God is fighting for us … and God will always be in the majority!
For this important special, Pastor Carter is joined by his wife, Dr. Teresa Conlon (from Summit International School of Ministry) to call people from all over the nation to prayer, believing God to do what only He could do in this nation!
For airing Sunday, May 3rd in advance of 2020's National Day of Prayer on Thursday May 7.  Contact Kari@ambaa.com for clearance and details.
Patriot Day (9/11)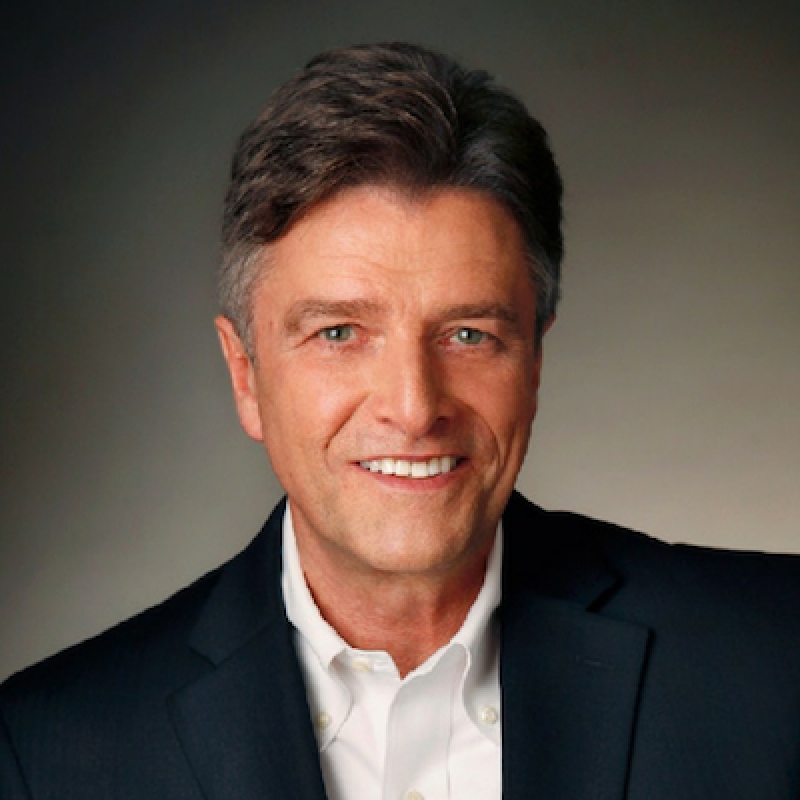 "Beyond 9/11: The Impact of Prayer" (28:00)
Carter Conlon
Original Release Date: Patriot Day 2014

In 2001, every eye was focused on Manhattan–and in the midst of the 9/11 tragedy, Times Square Church was at the ready, uniquely prepared to minister in the crisis.  Because they had prayed.  It's a powerful and deeply moving remembrance of 9/11 … with the strongest of biblical foundations as the platform for impacting our culture then … and now.