What do you give someone who turns 90?  Well, if it's Al Sanders (aka "Dad" for me), you "shower" him with books!  All his life, Dad has been a consumer of content but with more leisure time than when he was 80 (!), he's now enjoying the reading of every kind of book—from mystery to documentary, from biography to inspirational.  (All that in addition to the continued study of the Word.)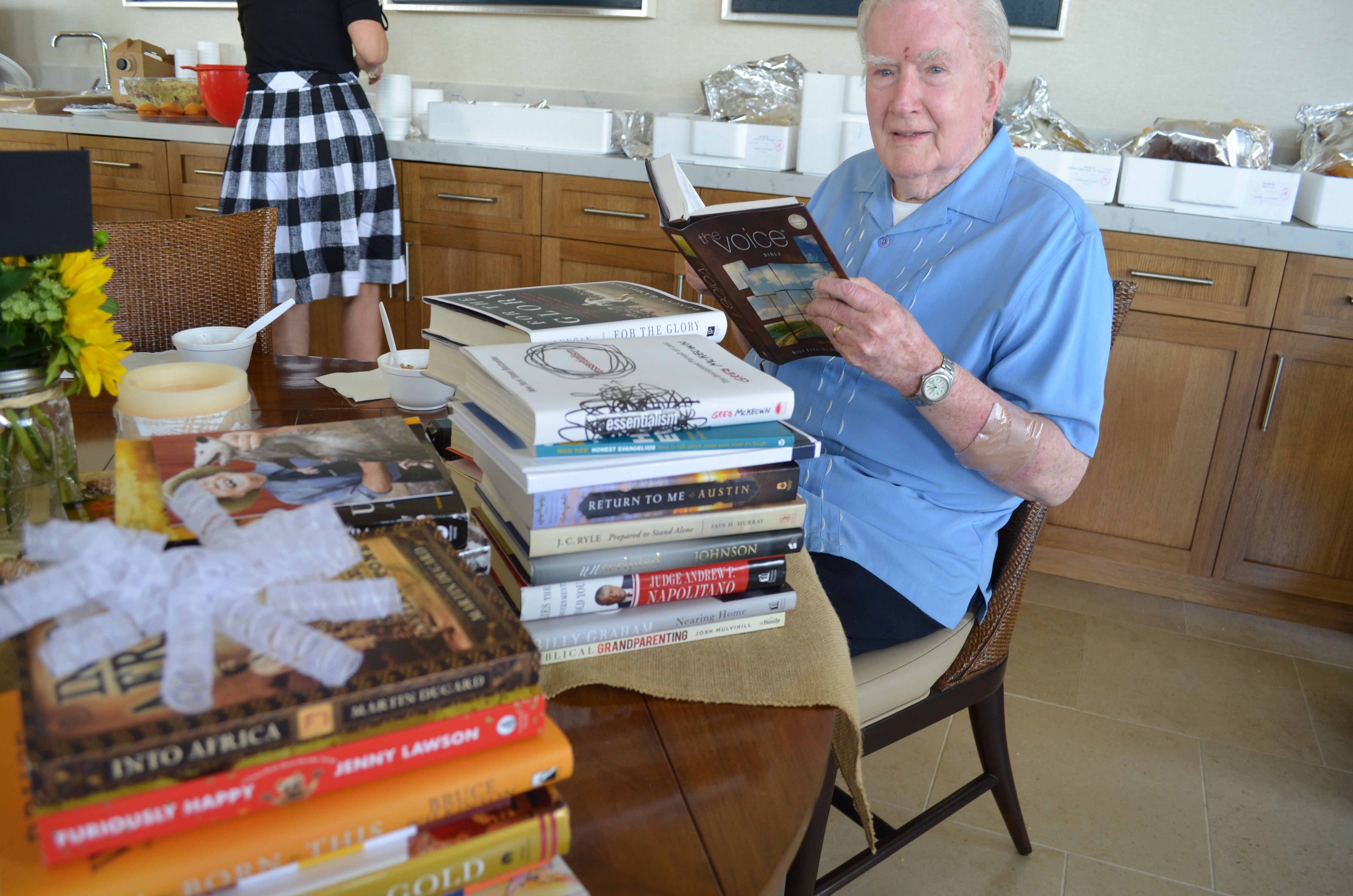 We love sharing reading recommendations in Update occasionally and thought you might actually like to see what our staff selected for Al when we celebrated his birthday.  Once my dad has read through a book, there's no putting it on some dusty shelf—there isn't room for that at his home.  The book comes back to the office with a yellow post-it note on top with his assessment of the read.
(For instance, on Into Africa: The Epic Adventures of Stanley & Livingstone by Martin Dugard, it's noted … "Best book I've read in a long time! Fascinating!".)  Then the book typically lands on our "NPNS" shelf—that's Ambassador-ese for "No Pushing / No Shoving"—a counter where you can put things you no longer want but hope someone else will.
So … here's the entire list of what Al received.
(By the way, what would you suggest would be a good choice for him next?  He's gone through most of the list below since April 17!  Let me know and I'll send you a copy of what we consider to be a very good book—Al's own, I'm Trying to Number My Days but I Keep Losing Count!)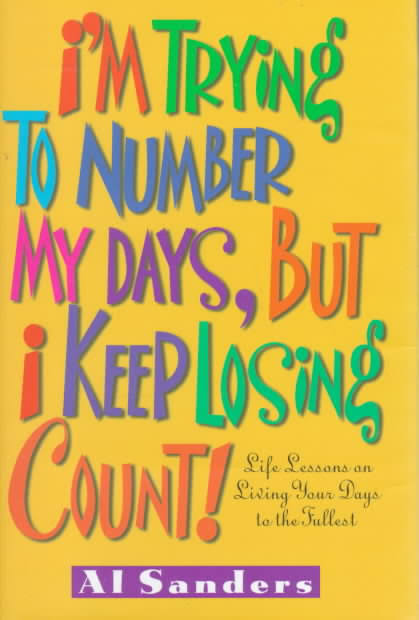 1. The Battle of Midway (Craig Symonds)
2. Biblical Grandparenting: Exploring God's Design, Culture's Messages and Disciple-Making Methods to Pass Faith to Future Generations (Josh Mulvihill) … and yes, the title isn't the whole book!
3. The Black Book (James Patterson)
4. Boxcar Children (Gertrude C. Warner)
5. Cardinal and Gold: The Oral History of USC Trojans Football (Steve Delsohn)
6. The Diary of an Old Soul (George MacDonald)
7. Essentialism: The Disciplined Pursuit of Less (Greg McKeown)
8. For the Glory: Eric Liddell's Journey from Olympic Champion to Modern Martyr (Duncan Hamilton)
9. Furiously Happy: A Funny Book about Horrible Things (Jenny Lawson)
10. The Gospel According to Paul (John MacArthur)
11. Honest Evangelism (Rico Tice)
12. How to Be the Funniest Kid in the Whole Wide World (Jay Leno)
13. J. C. Ryle: Prepared to Stand Alone (Iain Murray)
14. Lies the Government Told You: Myth, Power and Deception in American History (Andrew P. Napolitano)
15. MacArthur at War: World War II in the Pacific (Walter R. Borneman)
16. Nearing Home (Billy Graham)
17. Prince Charles: The Passions and Paradoxes of an Improbable Life (Sally Bedell Smith)
18. Return to Me (The Restoration Chronicles) (Lynn Austin)
19. Three Days in January: Dwight Eisenhower's Final Mission (Brett Baier)
20. Tools of Titans: The Tactics, Routines, and Habits of Billionaries, Icons and World-Class Performers (!) (Tim Ferriss)
21. Unbroken: An Olympian's Journey from Airman to Castaway to Captive (Laura Hillenbrand)
22. Undaunted Courage: Meriwether Lewis, Thomas Jefferson, and the Opening of the American West (Stephen Ambrose)
23. Unscripted: The Unpredictable Moments that Make Life Extraordinary (Ernie Johnson Jr.)
24. The Voice Bible
25. Why USC is Better than UCLA 🙂
26. You Were Born for This: Seven Keys to a Life of Predictable Miracles (Bruce Wilkinson)
Enjoy!