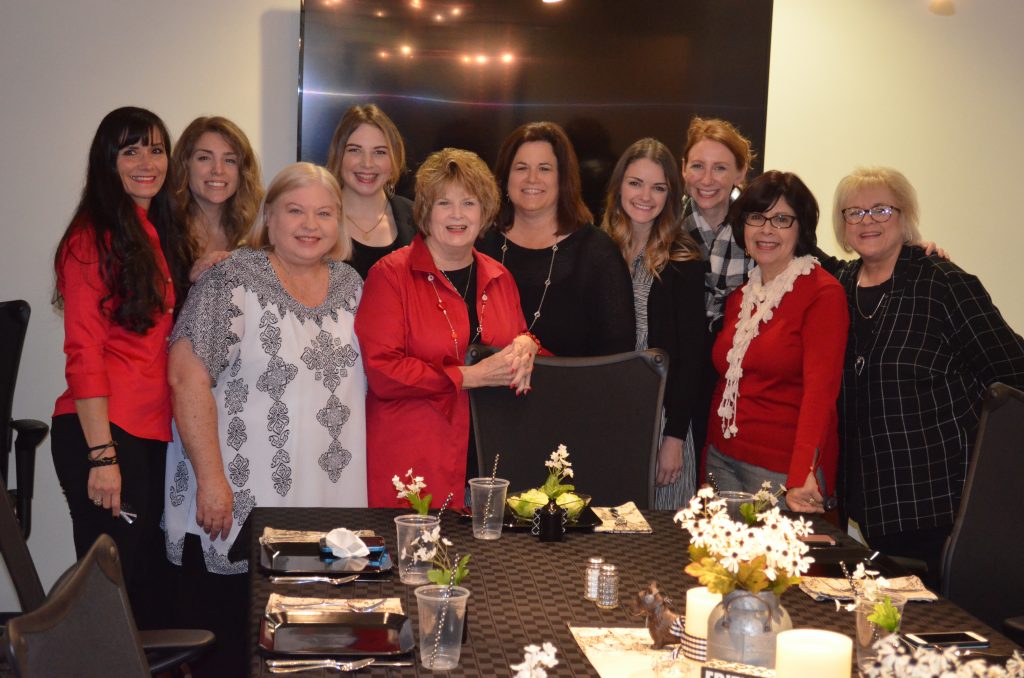 I love getting "suggested posts" on my Facebook page, especially when they include a picture of a delicious-looking recipe.  That's how I discovered this recipe (from myincrediblerecipes.com) … and I made it recently when the AAA Ladies celebrated Peggy's birthday.  It got two thumbs up from everyone too!
By the way, I'm not sure where the silly name came from, because you definitely have to "do something" to make this delightful cake.  But if you try it, I think you'll agree that it's certainly worth it!  Send us a picture if you decide to make it too!
Ingredients:
Cake:
2 cups flour
1 teaspoon baking soda
2 cups sugar
2 large eggs
1 teaspoon vanilla extract
1 20-ounce can crushed pineapple (undrained)
Topping:
½ cup salted butter
½ teaspoon vanilla extract
2/3 cup evaporated milk
1 cup sugar
1 cup chopped pecans
1 cup sweetened coconut flakes
 Instructions:
Preheat oven to 350° and grease a 9 x 13 pan with butter or non-stick cooking spray.
In a large bowl, mix together flour, sugar, baking soda, eggs, vanilla and crushed pineapple.
Pour into baking pan and bake for 40-45 minutes or until golden brown.
While warm, poke holes in the cake with the handle of a wooden spoon.
In a medium sized sauce pan, heat butter, sugar, evaporated milk, and vanilla until it reaches a boil.
Mix in pecans and coconut and continue cooking for about 5 minutes on medium heat, stirring constantly.
Pour topping evenly over the cake.
EnJOY!